Geeky Lego Minifig Alarm Clock Is Awesome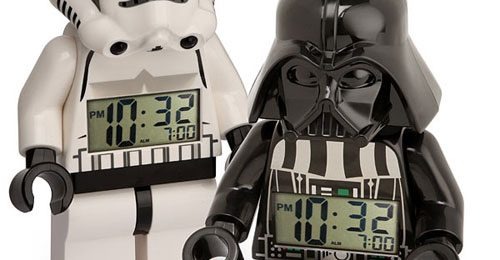 This clock may be aimed at the little geeks out there, but I totally want one. If you are really into Lego and particularly like Star Wars Lego, the gang at ThinkGeek has a sweet clock this will go right to the top of your holiday wish list.
The clock is called the Lego Minifig Alarm Clock and the clock looks like a giant Lego minifig character. You can get the cool clock in Darth Vader or Storm Trooper styles and they look really cool. The characters have posable arms and legs so you can stand them up or sit them down.
The characters are 8-inches tall and have the alarm clock in the chest. The clocks are aimed at kids 6 and up. They are appropriate for 30 something geeks too. The clocks are in stock right now for $29.99.