Geek Wave PMP supports 32-bit/384kHz plus DSD 128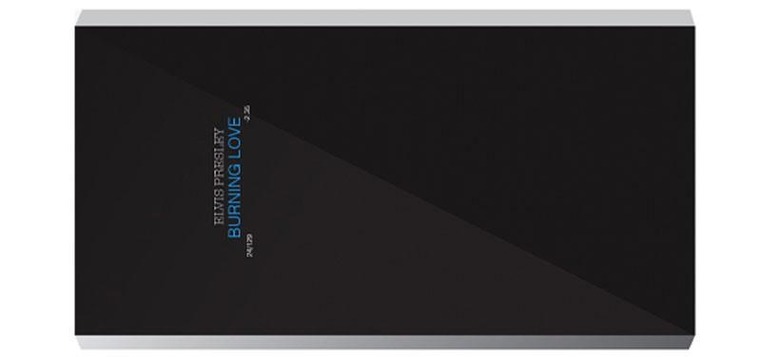 There are plenty of music players out there from the mundane iPods that just about everyone has to PMPs that are made specifically for audiophiles that want formats with the best possible clarity. A new portable media player has debuted called the Geek Wave and it promises more clarity than other audiophile grade PMPs available today.
Geek Wave claims to be the first PMP in the world to bring a 32-bit/384kHz plus DSD 128 component to market. That makes the Geek Wave the only 32-bit/384 kHz PCM capable native DSD media player in the world.
Geek Wave will play anything from a normal MP3 up to DSD128 files. The Geek Wave is designed to hook up to a home stereo or AV receiver using a line output port. It can be controlled from across the room using a smartphone or tablet as a remote.
Geek Wave can also be connected to a car stereo using an aux port for listening on the go. While the player supports use at home or in the car, it also has a headphone port and internal battery for use on the go. 64GB of internal storage can be expanded using a SDXC card slot up to 2TB. Inside the Geek Wave is a dual core MIPS32 MPU and an 8-core MIPS CPU from XMOS. The project is on Indiegogo seeking $38,000; it has raised over $1.3 million so far. To get a Geek Wave 64 will set you hack $389 with versions of the player going for up to $1362.
SOURCE: indiegogo