Geek Squad offers windows 7 upgrade service at discount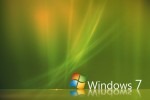 October 22 will be here before we know it and anyone who is tired of Windows XP and loathes Windows Vista knows that day is the launch of Windows 7. There are probably lots of people out there who don't have the time or the inclination to put the new OS on their own computer and need someone to do it for them.
Best Buy's Geek Squad has announced that it will be offering Windows 7 upgrade services at a steep discount. The typical charge for an OS install is $129.99 and Geek Squad will offer an install for Windows 7 for $39.99.
Customers who bought a computer from Best Buy between June 26 and October 21 can get a free Windows 7 upgrade for the $39.99 fee. Obviously, that free offer is because that date range falls into the Microsoft upgrade program limits. The $39.99 fee covers migrations form Windows XP or Vista only.