Gears of War 4 Prologue previewed in 20-minute gameplay video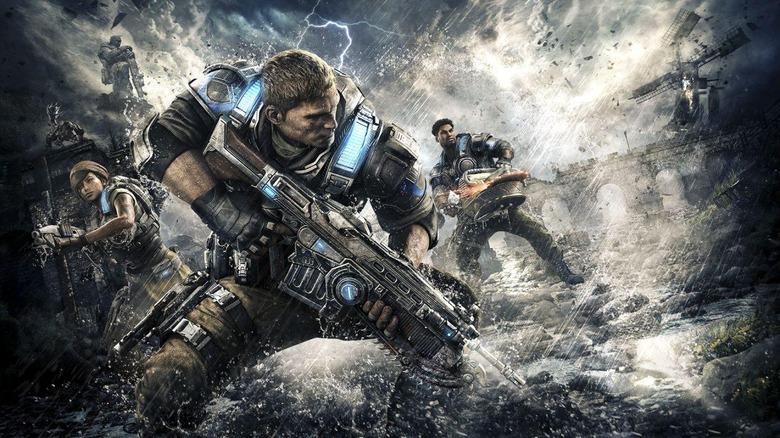 We're less than two weeks out from the launch of Gears of War 4, and if you remain on the fence about whether or not you'll pick the game up, Microsoft is hoping that new gameplay video might sway you. This isn't a typical trailer, though, as Microsoft and developer The Coalition actually take us through the game's prologue missions.
The whole thing lasts around 20 minutes, showing off three different missions in the process. Those who are worried about spoilers may not have much to be concerned about, as the missions on display are actually a look back at some of the battles that have defined the Gears of War series thus far. There's even one mission that offers players a glimpse at the Pendulum Wars, a conflict that has yet to be the focus of a Gears of War title.
Still, for those who want to go in completely unspoiled, it's probably best to give this one a skip. Though the playable parts all center around battles from the past, they're presented within the context of current-day Sera, which is remembering the Locust War 25 years later. If avoiding spoilers isn't all that important to you, check out the video below.
Sadly, this video maxes out at 1080p, unlike the previous gameplay trailer which was uploaded in 4K. The game still looks good from a visual standpoint, but seeing Gears of War 4 in 4K resolution was definitely a sight to behold.
Gears of War 4 will be launching on Xbox One and PC through Microsoft's Xbox Play Anywhere initiative on October 11. Picking up the ultimate edition will net you access to the game on October 7, a few days before everyone else gets in.