Gears of War 4 is now out on Xbox One, Windows 10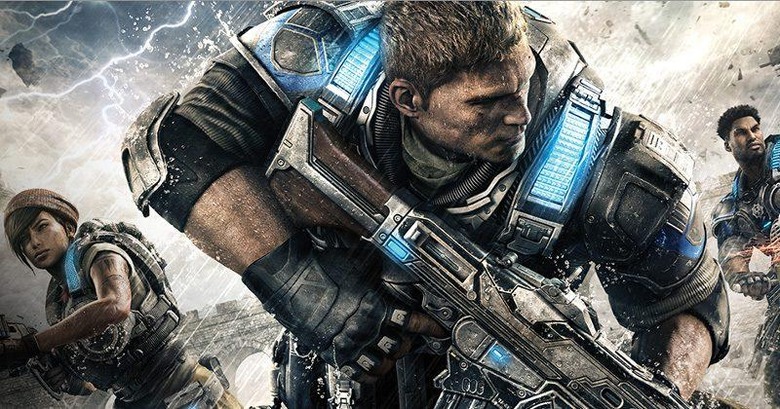 It's not yet be the season for gaming or buying new games, but, for a true-blooded gamer, there really are no seasons. Heralding that season, Microsoft Studios and The Coalition, not Epic Games, have pushed the button to launch Gears of War 4 into the hands of fans. Technically the fifth installment in the acclaimed franchise, Gears of War 4 takes players 25 years past Gears of War 3. And the storyline isn't the only future thing either, with a gameplay that embraces Microsoft's shiny new cross-play feature.
While fans definitely have new content to look forward to, it's perhaps the new gameplay features that will intrigue most gamers. With the motto of "Never Fight Alone", Gears of War 4 supports cross-play between Xbox One and Windows 10 PCs. That's for all game modes, including campaign, Horde, and co-op versus. Versus multiplayer cross-play, however, works only in private matches.
But even if you don't plan on playing with others, Gears of War 4 still offers something for the gamer who has both types of gaming machines. The title is part of the Xbox Play Anywhere program, which means that buying the game on one platform automatically gives you access to the other. Digitally, of course. That means you can play on an Xbox One or PC and switch any between the two any time you like. Your progress, Gamescore, and Achievements are all stored on Xbox Live and are available on both.
Gears of War 4 is also one of the new breed of games boasting of ultra hi-res 4K support, though only for the PC version. That said, you're going to need a pretty beefy rig to pull it off.
Gears of War 4 can be purchased from the Microsoft Store for $59.99, while the Ultimate Edition goes for $99.99. Like any triple-A game these days, the launch is hardly the end of the story. There are a total of 24 DLC maps planned for the game, with one added to the rotation monthly.