Gears of War 4 February update arrives with two new maps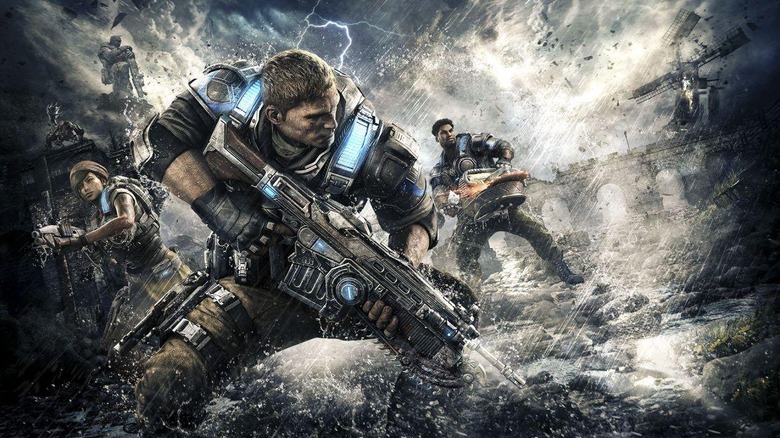 Gears of War 4 is getting its February update starting today, and with it comes several goodies, not the least of which is a week-long Valentine's event. This event will start on February 10, giving gamers a chance to earn new Gear Packs, acquire appropriately-themed bounties, collect a new Craftable Character, a Cupid-style Toque Bow Tag, and other things. If that's not to your tastes, the update brings a bunch of other stuff to get excited about, too.
The Valentine's event week aside, the new update also brings a couple of maps, one named "Impact Dark" and another named "War Machine." Impact Dark is a 'remixed' version of the Impact map, one with a new combat dynamic, a new nighttime setting, and permanently-reduced visibility via smoke on the battlefield. As well, Snipers are replaced with Boltons, Incendiaries with Overkill, and more. The idea here is to force everyone into up-close combat.
Joining that map is the new "War Machine" offering, another rehashing of an old favorite. In this case, War Machine has been re-set into a new COG Settlement, which is said to feature 'gleaming grandiose features,' among other things. There are signs of life everywhere, too, but some things aren't changing.
War Machine still features the familiar turret and respective battles for the Sniper and Torque. These maps can be found within the Developer Playlist, assuming you have a Season Pass. Meanwhile, Guardian has been improved with new Leader Spawns in the February update.
SOURCE: Xbox