Gear VR may soon identify you based on your head and face shape
Imagine putting on a virtual reality headset, only for it to personally recognize you, no interaction necessary. Such functionality may be making its way to Samsung's Gear VR headset, at least according to a patent that recently surfaced. This new patent details a means by which the Gear VR headset could know who is wearing it by analyzing the pressure points on the surfaces in contact with the wearer's face and head.
According to the patent, which was first spotted by Dutch website GalaxyClub, using the Gear VR may be far more convenient in the future. By implementing technology around the portion of the headset that rests on the wearer's face, and perhaps also the headband, the headset will be able to tell who is wearing it based on the unique pressure profile caused by the structure of their face and head.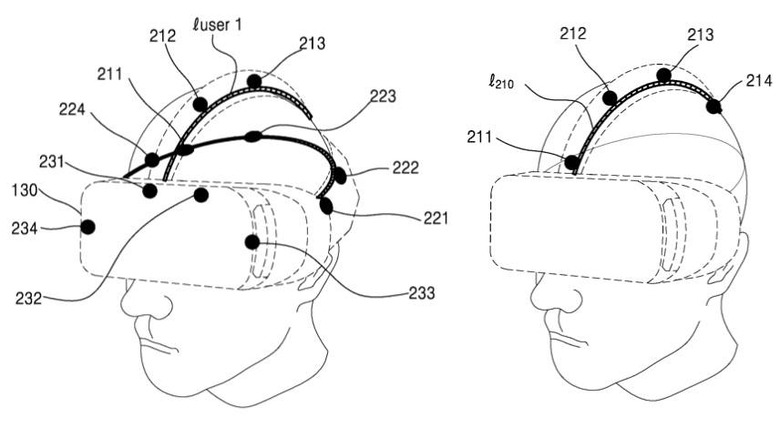 Per the patent, this technology will act as a 'control unit authenticating the [user],' determining the user once they've registered their unique wearer profile with the device. Once stored in the device's memory, the wearer may then enjoy a greater ease of use thanks to an automatic unlocking of their smartphone. In its present iteration, the Gear VR doesn't support unlocking a connected smartphone, requiring the user to manually remove it and unlock the unit.
Assuming this feature makes its way into future versions of the Gear VR, the technology will serve as a new type of biometric functionality; whether Samsung has any additional features that would leverage this functionality is unclear, however. Of course, and as with any patent, this technology may never make its way into a final product.