Gear S2 update breathes new life into an old smartwatch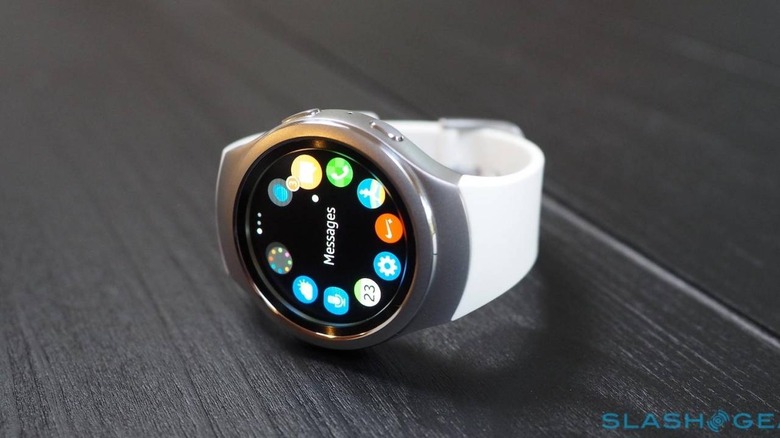 Unlike smartphones, which usually have a two-year lifespan, at least as far as support and warranties go, smartwatches don't exactly come with guarantees of when they will cease getting any updates. More often than not, manufacturers abandon these smart wearables a few months after they've made headlines. Fortunately for owners of the five-year-old Gear S2, it seems that Samsung hasn't completely forgotten about them and has released an update that may be small in size but big in features.
Given how Samsung has been notorious for supporting its older phones, it's nothing short of a miracle that the company decided to update a smartwatch. Launched in 2015, the Gear S2 made a big splash with its rotating bezel. It's perhaps because of that legacy that Samsung is giving it one last hurrah as it has seemingly retired that unique dial.
The update isn't big in terms of file size, only 6.79MB as reported by TizenHelp. Then again, it's a smartwatch update so every byte actually does count. The official changelog mentions improved battery life, which is always welcome especially on such an old device. We're still not sure, though, what stability code for device security offers in practice.
Some users, however, claim one feature that wasn't part of release notes. Although it has yet to be corroborated, some say that the Gear S2 now sports the same new UI that was introduced in the Galaxy Watch Active 2. It's not unheard of, given how Samsung did the same for the Gear S3 at least, but it would be a testament to both Samsung's skills and Tizen's abilities if it could go back that far indeed.
This could also be Samsung's way of giving the Gear S2 and the rotating bezel. There has been evidence of new Samsung smartwatches in the works though the exact branding and exact features are still unknown at this point, only that they could have 8GB of storage inside.