GE unveils first dishwasher with Amazon Dash Replenishment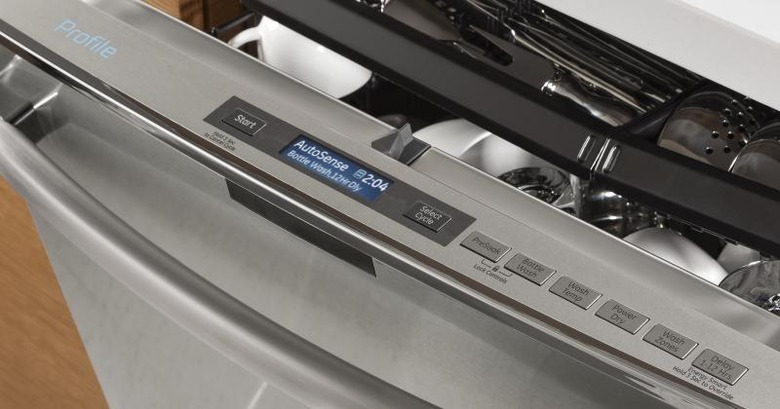 In the house of the future, our appliances and furniture will be so smart, sometimes smarter than us, that they will never forget to buy milk or eggs when they run out. Or to buy detergent when you need it the most. For GE, that future has already arrived, thanks to Amazon's Dash Replenishment service. Following a smart washing machine with the same feature, GE is announcing a new smart dishwasher, the first of its kind to directly connect with the retail giant to order detergent automatically, so you won't have to remember at all.
Smart appliances are nothing new, but while most simply inform you of certain conditions and statuses, this one can do your groceries for you. That is, if detergent is the only thing you buy. That part is provided by Amazon Dash, the retailer's platform buying items of a certain kind and brand at the push of a button. Only in this case, you won't have to, though you certainly could.
When setting up the new GE smart dishwasher, you naturally have to key in your Amazon account into the GE Kitchen app and enter how many detergent pods you have on hand. That is really the only time you'll be required to input an amount. The dishwasher itself will monitor how many pods are used per wash cycle and, when it estimates your supply is about to run out, automatically orders new ones from Amazon.
Of course, humans can still take control of the process, adjusting how many pods are left (in case the machine miscounted) or when to order the replacement pods.
This isn't GE Appliances' first dash with Amazon. Earlier this year, the company unveiled Laundry machines that did the same, except for liquid detergent and fabric softener. Just as those were the first of their kind to connect with Amazon Dash, so to is this connected dishwasher the first in that vein.
Update: GE's dishwashers with Dash Replenishment are available now. All existing connected dishwashers will receive an auto-upgrade with this capability.