GE ovens, Nest Protect work together to protect your nest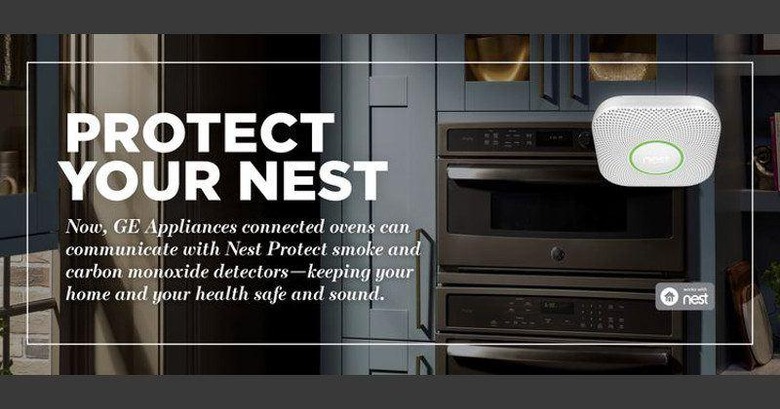 Getting a notification on your smartphone when there's a potential fire hazard is great and convenient, but not if you're physically unable to immediately jump into action. In most cases, simply turning off a wayward appliance, stove, or oven is more than enough to prevent the accident. But what if you're away or even just in a far room? That's why Haier-owned GE Appliances is taking the smart home protection to its logical next step, by integrating with Nest Protect smart smoke and carbon monoxide detector to automatically turn off connected ovens when needed.
Yes, this integration so far only works with GE Appliance's roster of connected ovens, but it's still a good first step towards a safer home. Once the connection between Nest Protect and the GE connected oven has been established, every time smoke is detected, the oven is turned off automatically. Additionally, the user will receive a notification about the incident.

Nest, now owned by Alphabet, Google's parent company, has been embroiled in not a few controversies, but its Protect detector remains one of the few of its kind in that department. Alone, however, all it can do is warn home owners. By connecting it with other connected appliances, however, it can better save lives and properties.
GE Appliances says that the integration with Nest Protect is now available for its line of connected ranges and wall ovens. Those smart appliances are also capable of connecting with smartphones and other services, including IFTTT for a geekier way to cook.
SOURCE: GE