As stickers and emojis become more common expressions of what we feel or would like to say, they have started to become representations of our selves as well. Except they look nothing like us at all. Not too long ago, Google updated Gboard to introduce the idea of making stickers in our own image and likeness. Well, almost in our image and likeness. Now it is extending that idea into a new style that everyone had grown to love or love to hate: emojis.
Emojis are so popular they even desperately tried to make a movie out of it. Naturally, it bombed. They're best used to express emotions rather than be imagined as anthropomorphic "living" things. Or better yet, just stylized representation of our heads.
Gboard's Minis aren't just like paper dolls you can mix and match. No, that would be too simple for Google. Instead, the feature makes use of, what else, machine learning to analyze your face and make suggestions on skin tones, accessories etc. But yes, you can customize those as well if you like.
What's new now is what Google calls "emoji Minis". Using the same machine learning algorithms, Gboard will style your face and make suggestions to make it look like your custom-made emoji was actually part of the ratified international Unicode standard. Or at least Google's interpretation of that.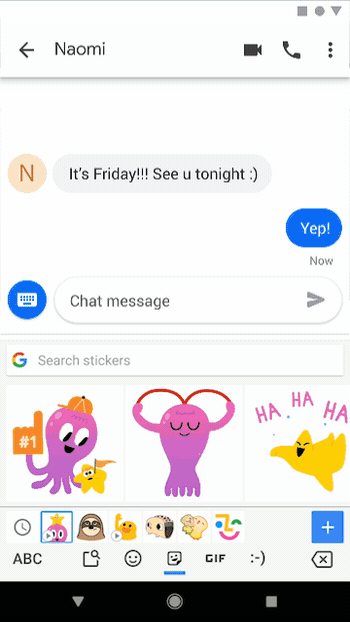 Some people have managed to effectively communicate with just emojis and stickers. Gboard's Minis, which now cover both styles, have just made that even more personal and personable. We probably shouldn't be surprised if our distant descendants will look at our communications the same way we look at Egyptian hieroglyphs today.