Gboard keyboard for Android gets Bitmoji and downloadable stickers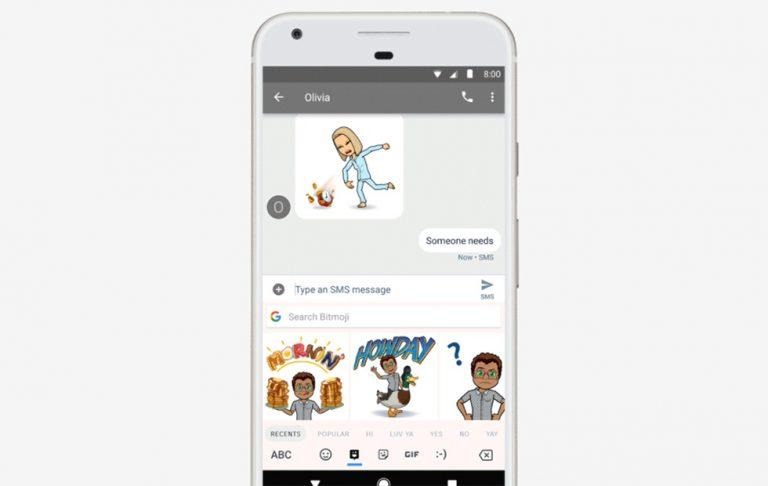 Google has just announced an update to its mobile keyboard for Android, Gboard, that makes it easy to express whatever your emotions are. Google is rolling out the update over the next few days, so you may not be seeing it right now. If you are, though, you now have the ability to download stickers and insert them directly into your conversations from the Google keyboard. The same goes for Bitmoji.
Assuming you're running the newest version of the app, you can head over to the Play Store and download the Bitmoji app — assuming you're interested in sending Bitmoji, that is. You can also download whatever sticker packs you find interesting; these can be found in the Play Store as well. Some sticker packs are free, but others cost money, such as Disney's Star Wars stickers.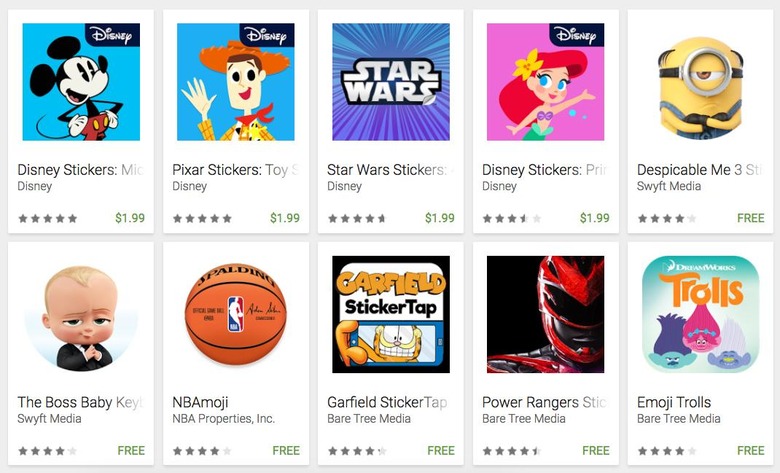 To use the stickers, you'll need to tap the emoji button on the Gboard keyboard. From there, choose the Bitmoji button (if you installed the app) or the sticker button (if you're looking for stickers). Tap the sticker you want to insert it into your chat message. As on Facebook with its GIFs, you can search for content in a search bar.
As the image above shows, Google has worked with some companies in getting sticker packs for Gboard. You can find content for major characters and franchises, such as Mickey Mouse, Star Wars, Garfield, Hello Kitty, Disney Princesses, NBA, and more. Additional sticker packs will arrive in coming weeks, says Google, so check frequently for updates.
SOURCE: Google Blog