Gboard Go for low-power Android 8.1 phones out now [APK Download]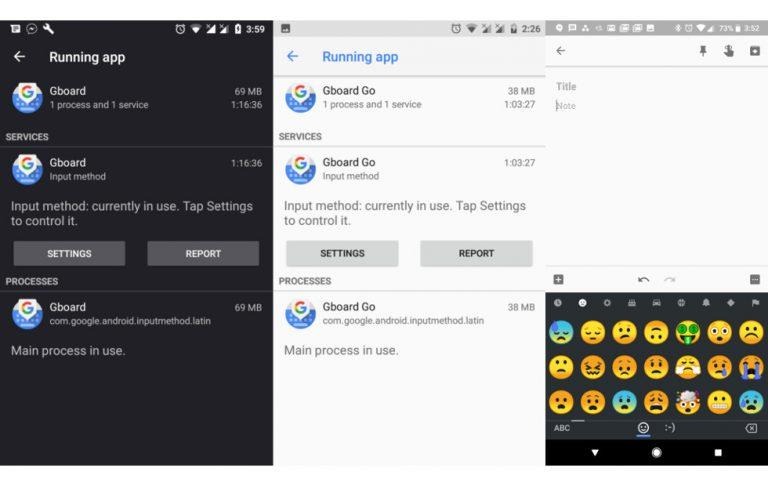 It was less than two months ago that Google rolled out Android 8.1 and, with it, Android Go, the super lightweight configuration-not-version of Android for extremely constrained phones. Along with Android Go came a set of "Go" apps designed specifically to consume less data and less RAM. One app, however, was late to the party and is sneaking in quietly. Gboard Go is now available for compatible smartphones, bringing the same keyboard goodness Android users love but without the whimsical cruft.
It won't be easy to distinguish Gboard Go from the full Gboard. Especially when the package name is almost similar, save for a "lite release" appended to it. Visually speaking, they're almost similar as well if you're not paying attention. Feature-wise, you have integrated search, gesture ("swipe") typing, and even themes.
Of course, there are differences. There is no GIF search and no stickers, features that could eat up both memory and mobile data. The biggest difference, however, is unseen, which is the 40 MB memory consumption, versus 70 MB of the regular Gboard.
Unlike the other Go apps, however, Gboard Go is harder to install on any phone other than the barely existing Android Go phones. For one, it requires Android 8.1, which limits it to Pixel and Nexus phones. But even then, it will only appear if the device in question has very low amounts of RAM. Or you modify your rooted phone's build.prop to fool it. Either way, you at least aren't missing out too much.
VIA: Play Store, Android Police
DOWNLOAD: APK