Gateway One - Sleek All-in-one desktop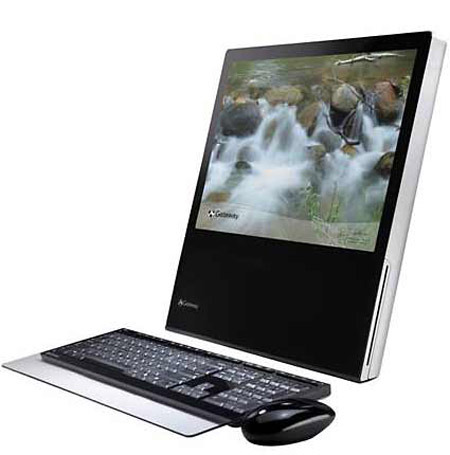 Gateway today announced a sleek desktop PC called The One that looks equally (or more) attractive than the new iMac. I personally think the One is a long lost brother of the new iMac.
Gateway One design resembles characteristics of Apple iMac with its slot-loading side mounted DVD burners and the connectors such as three USB ports, one FireWire, and audio in/out. Wall mounting kit is also available to allow consumer to mount the system on the wall.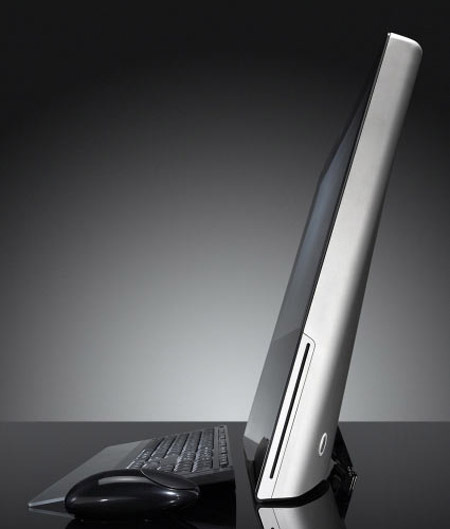 Gateway offers "One" in three standard configurations. The One features Intel's Core 2 Duo processor ranging from 1.5Ghz T5250 up to 2.0Ghz T7250. As for GPU it uses ATI Mobility Radeon HD 2600 chip. Like iMac, the One comes equipped with 1.3-megapixel webcam. As far as pricing goes, it will start at $1300 upwards.
No information regarding availability date yet, Gateway only indicates that the system will be available soon.