Gateway Launches LT3100 Netbook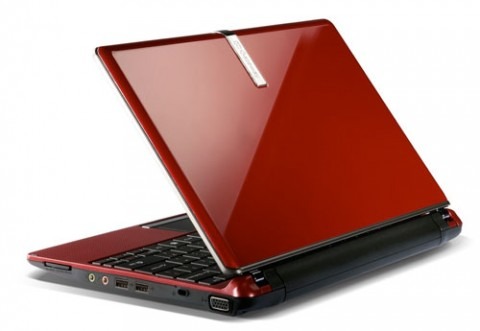 Gateway revealed their LT3100 netbook today and this one is just a little bit different than the first generation. It features an 11.6-inch display with a 1,366 x 768 resolution and is only 3.1-pounds.
Other specs include a 1.2GHz Athlon 64 processor and a Radeon X1270 graphics card. It also features 2GB of RAM and Windows Vista Home Basic. It actually has the specs to support the Aero Glass interface.
This new netbook has a 6-cell battery, a 250GB hard drive, a card reader, a webcam and a touchpad with multi-touch features. You can get the LT3100 netbook starting today in red or black for $400.