Gateway ID Series gets Pininfarina design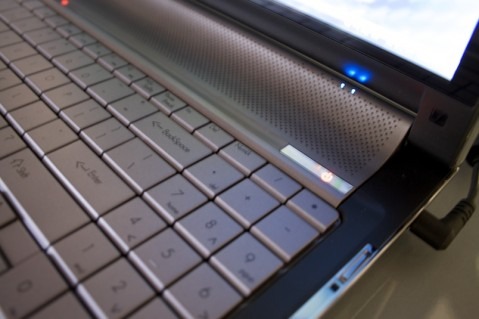 If you have always wanted a computer that had the look and feel of a sports car while still being, well, a computer, you're in luck. The latest from Gateway comes in the form of the ID series and these notebooks feature the design of Pininfarina–Ferrari extraordinaire.
So, what's the big deal here? It seems the big design element Pininfarina brought to the package is that swooped cut out toward the bottom of the display. Yeah. That's about it. I can't really spot much else than that.
Sure, it looks nice and is pretty sleek, but it's not earth-shattering, that's for certain. The ID series sports a 15.6-inch display that's LED backlit and has a 16:9 aspect ratio. Other features include multi-touch gesture support and Dolby speakers.
[via Gizmodo]