Garmin's fashionable new Vivo wearables have activity detection, heart rate monitoring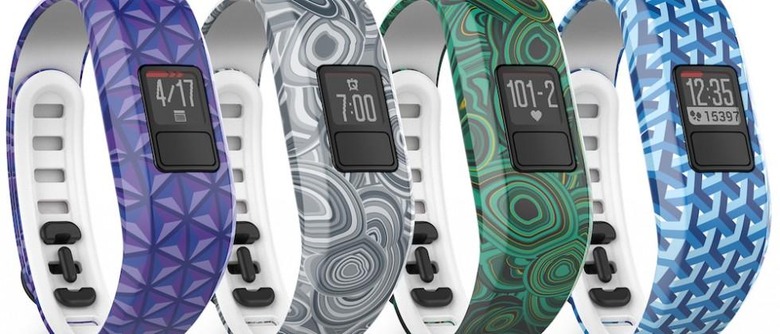 Garmin has announced several new additions to its Vivo line of wearables today: the Vivoactive HR fitness watch and the Vivofit 3 activity tracker. Right off the bat, it's obvious that Garmin is introducing a design that aims to be more fashionable and unique, especially with the Vivofit 3. But looks aren't the only thing that's new, as both devices have been improved with new features, including automatic activity detection and tracking, and an optical hear rate monitor.
The Vivofit 3 fits more into the basic fitness tracking category of wearables, with the ability to track details on steps, calories, and distance traveled. Most impressive is its ability to automatically start tracking workout activities including swimming, biking, running, and elliptical training, as well as the level of intensity.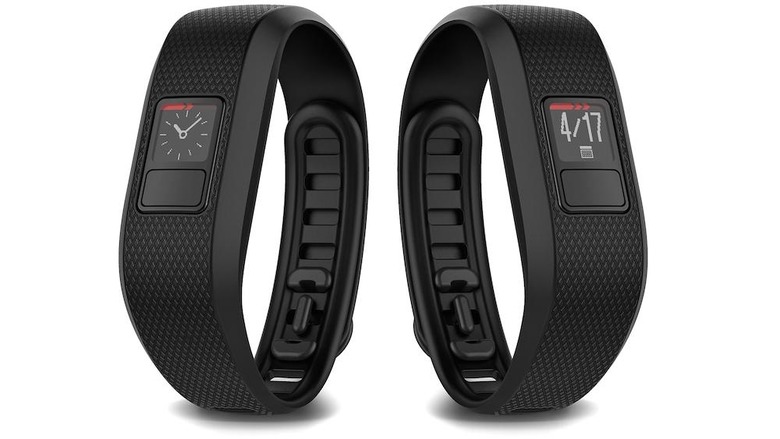 The band features a small backlit display, water-resistance up to 50 meters, and battery that lasts up to a full year. As for the designs, Garmin's own Style line includes textured bands in several solid colors, as well as collection designed by Jonathan Adler, which feature bright colors and patterns.
Stepping up and almost into the smartwatch category is the Vivoactive HR. The new version introduces an optical heart rate monitor, so wearers no longer need to use a chest strap, and allowing more accurate calorie tracking. There's also sensors for tracking elevation and improved GPS, and the ability to track sports such as running, cycling, golfing, skiing/snowboarding, and swimming.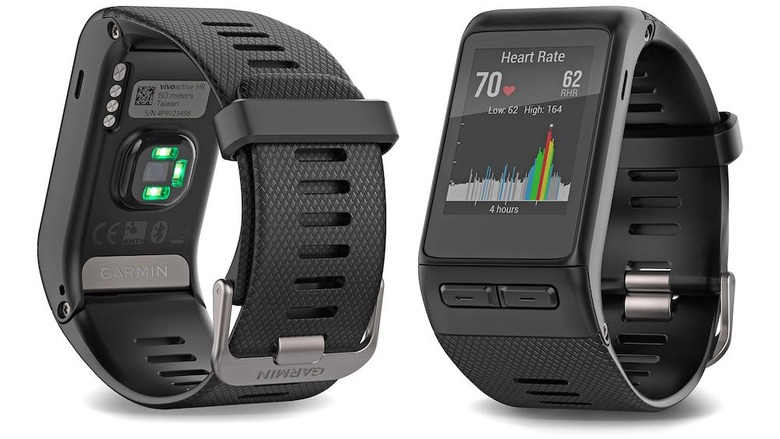 The Vivoactive HR drops the original model's more watch-like design with a separate strap, instead going for a more utilitarian, fitness-focused look. But it does keep the original's widgets feature, which can be downloaded from Garmin's Connect IQ store.
Garmin says the Vivoactive HR watch will be available in the spring, priced at $250. The Vivofit 3 launches around the same time, ranging from $100 to $120, depending on the band style, while the Adler designed bands are an extra $40.
SOURCE Garmin