Garmin Zumo 590LM rugged motorcycle nav device has weather and traffic reports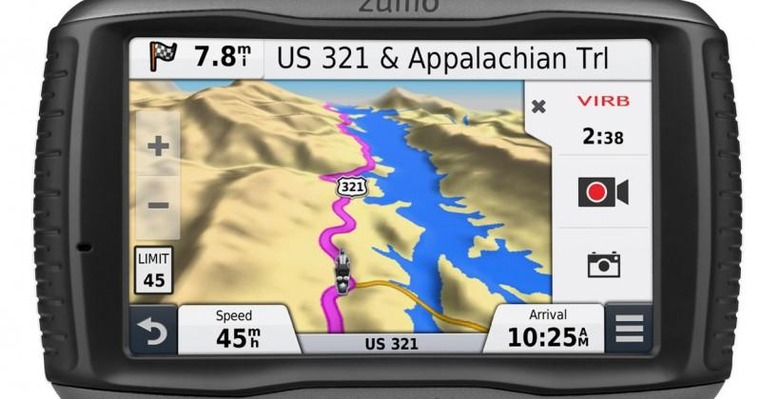 Garmin has announced a new ruggedized navigation device that is specifically made for the motorcycle riders out there. The nav device is called the Zumo 590LM and it has a 5-inch touchscreen display that can be used while wearing gloves. To keep it working well and usable for years to come, Garmin made the GPS device fuel resistant in case of a spill and sunlight readable.
In addition to offering straight navigation features, the 590LM also has a number of advanced features and infotainment options. Advanced options on the device include an integrated MP3 player and compatibility with Pandora, the iPhone, and iPod. That compatibility allows the rider to control their music right on the display of the GPS device.
One of the key features of the 590LM is access to weather and traffic reports via a smartphone app running on the smartphone linked to the 590LM. Spoken directions from the nav device can be heard inside the helmet and support for the Garmin Tire Pressure Monitoring System is built in along with support for the VIRB action camera.
Garmin rolls in features made specifically for motorcyclists with the ability to plan rides by distance, time, and location. A Curvy Roads option selects winding roads to get a rider to their destination. A rugged design that is IPX7 rated means the 590LM can survive rain and it offers lane guidance assistance and uses landmarks for navigation rather than street names that can be hard to read. Garmin will ship the Zumo 590LM in April for $799.99.
SOURCE: Garmin