Garmin Vivosmart 4 detailed with pulse-ox and longer battery life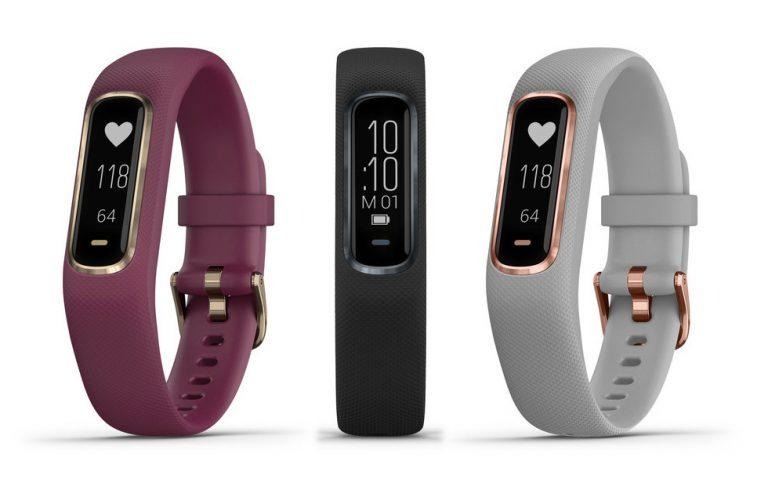 The Garmin Vivosmart 4 was revealed earlier today at IFA 2018 in multiple colors. This wearable sports and fitness band tracks user activities in ways well advanced beyond its predecessor, and it's ready to roll in high-style sort of way. This version of the Vivosmart has water resistant (for swimming and showering, etc), and has a battery life of "up to 7 days" – supposing you're not using all 7 days of all-pulse-ox all the time.
The Vivosmart 4 comes with activity timers for for strength training, walks, runs, swimming, yoga, and others – all through the Garmin app on the user's smartphone. This device has vibration alerts for notifications (calls, texts, etc.) For Android devices, Vivosmart 4 can send text replies right from the device's screen, too.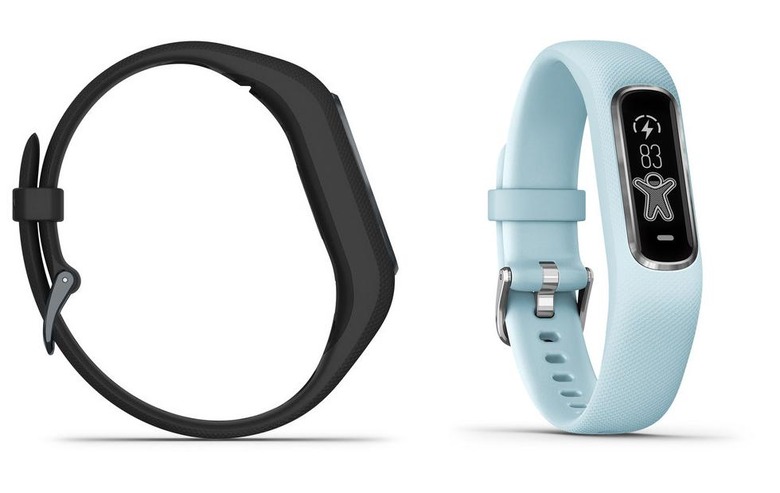 Multiple monitoring tools were announced for the Vivosmart 4, all aboard: stress tracking (likely with heart rate monitoring), heart rate monitoring, and a relaxation breathing timer are included. This device has VO2 max, Body Battery energy monitor, and a Pulse Ox2 sensor.
Garmin's Vivosmart 4 was revealed with "advanced sleep monitoring with REM sleep" and it's said to be able to guage blood oxygen saturation levels with its Pulse Ox2 sensor. Since the Vivosmart 4 is relatively small, it's far less obtrusive for sleep than wearing a big fat smartwatch – many of which also now profess to track sleep activity.
This newest version of the activity-tracking wristband from Garmin was revealed and released this morning. The Garmin Vivosmart 4 comes in four different color combinations. Black with Midnight Hardware, Azure Blue with Silver Hardware, Berry with Light Gold Hardware, and Gray with Rose Gold Hardware are all in the launch set.
All four color combinations are available in "Small/medium" while the "large" band comes only in "black with midnight hardware" colors. All versions of the Garmin Vivosmart 4 are available right this minute for approximately $130 USD through buy dot garmin dot com. Shipping is currently at "3-5 weeks" – so it's sort of like it's on pre-order, only... not.