Garmin vívofit jr 2 is a Disney-themed activity tracker for kids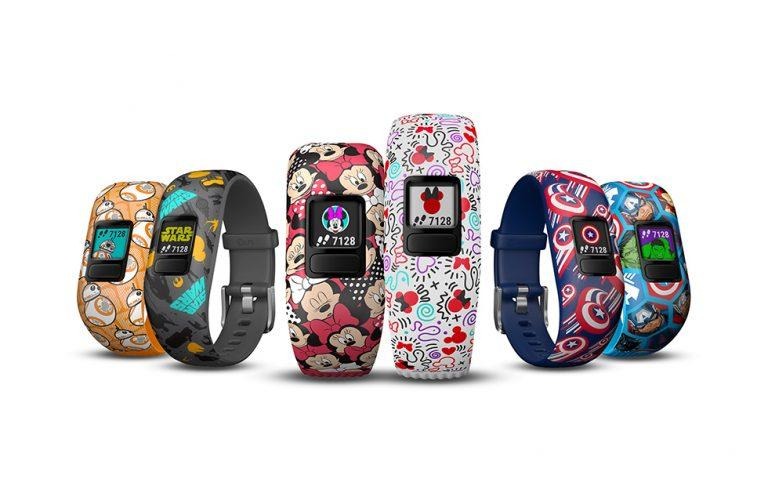 It's never too early to get kids started with a fitness routine and here to help is the Garmin vivofit jr. 2. This activity tracker is designed specifically for kids; it comes with Disney-themed designs including ones featuring Minnie Mouse, Star Wars First Order, Avengers, BB-8, Captain America, and The Resistance.
The vivofit jr. 2 is designed to track kids' activity, encouraging them to be active for at least 60 minutes every day as a promotion for good health. Garmin has collaborated with Disney on these wearables to add Marvel, Star Wars and Disney-themed patterns. As the image above shows, the bands are fully wrapped with the design, being broken only by the tiny display showing steps and a character's face.
Garmin designed this band to be worn 24/7, something made easier by its one (or longer) year battery life. Both a stretchy band and an adjustable band are offered, the latter meant for older kids. The display is color but very simplistic so that kids can understand the meaning themselves. Activity is incentivized on top of it.
In addition to showing the number of steps taken, the display shows the time and date; there's also a move bar that helps remind kids to be active. Other metrics include the number of minutes the kid has been active and also data on their sleep.
Assuming kids hit the 60-minute daily goal, new adventures are unlocked that further encourage the wearer to be active. New step icon characters are unlocked, as well, if goals are met. Challenges include a step challenge called Toe-to-Toe that can be performed with nearby friends (who also have the band). Parents, meanwhile, are able to manage the device via a free companion app; they can review the band's data, assign chores that kids will see on the wearable's display, and issue reminders.
The Garmin vivofit jr. 2 Disney bands are available now for $99.99 with each band being another $29.99.
SOURCE: Garmin