Garmin Vector cyclist power meter hits stores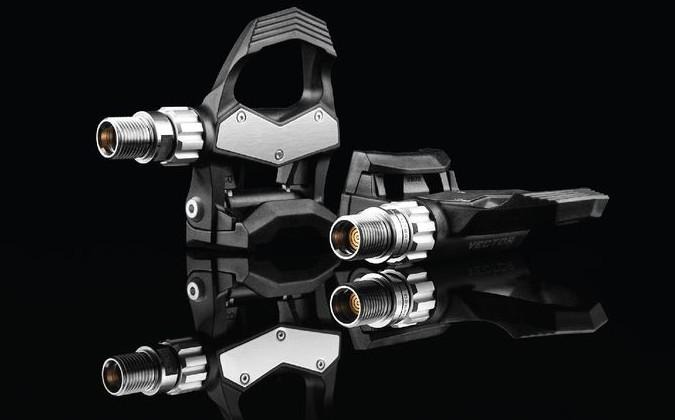 Garmin has launched its latest health tracker, the Garmin Vector, this time targeting cyclists wanting to record their power output. Fitted, the manufacturer claims, in minutes to a bike's pedals, the ANT+ compatible power meter can track individual power output from each leg, squirting data to a Garmin Edge head unit and, from there, into the web-based Garmin Connect user profile.
That profile figures out exactly how many watts of power each cyclist is producing, with a figure for each leg for more accurate analysis. Vector tracks the deflection in the pedal spindle during each stroke, comparing that to a known deflection from a precisely measured load.
Garmin Vector overview:
Those figures are then crunched along with cadence measurements from the accelerometers in the Vector, along with the time spent on each stroke, and the tracker can then figure out watts. In addition to that number, when paired with an Edge 810/800, 510/500, or a Forerunner 910XT, there's a read-out on TrainingPeaks, Normalized Power, Intensity Factor, and a Training Stress Score.
Garmin Vector and Edge/Forerunner head units demo:
The Vector is designed to be easily switched between bikes, which also cuts out any concerns about comparing results from multiple different units. The pedals themselves are made of composite for extra durability, with a stainless steel wearplate, and are LOOK Keo compatible, Garmin says.
Garmin Vector installation:
Meanwhile, a Vector Updater app means Garmin will be able to add new features over time, with the new functionality pushed out via a dedicated owner's community.
All that pro-level tracking doesn't come cheap, however. Garmin is asking $1,699.99 for the Vector, which is on sale from today.