Garmin unveils new Vivosmart fitness wearable, Index Smart Scale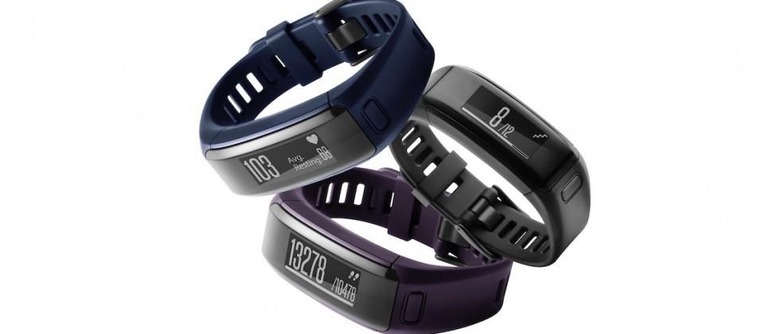 Only a week after announcing a trio of smartwatches with heart rate monitoring capabilities, Garmin is back with a new Vivosmart HR fitness tracker, as well as its first smart scale. The new wearable not only includes a heart-rate sensor, but offers continuous monitoring all throughout the day. Along with a touchscreen, the tracker can handle several typical smartwatch functions, including notifications. Garmin's new Index Smart Scale, on the other hand, comes with its own unique health tracking features.
Possibly the most impressive feat of the Vivosmart HR is that even with 24/7 heart-rate monitoring, and an always-on display, Garmin says the band can get up to five days of battery life before needing a charge. Along with the wearer's heart-rate, the wearable tracks data including step count, distance, calories burned, stairs, and sleep pattern.
Once the Vivosmart HR is paired with the accompanying iOS or Android app, it can also display notifications for incoming calls, texts, emails, and music playback controls. The band is also water-resistant up to 50 meters, so it can be worn in the shower or while swimming without problem.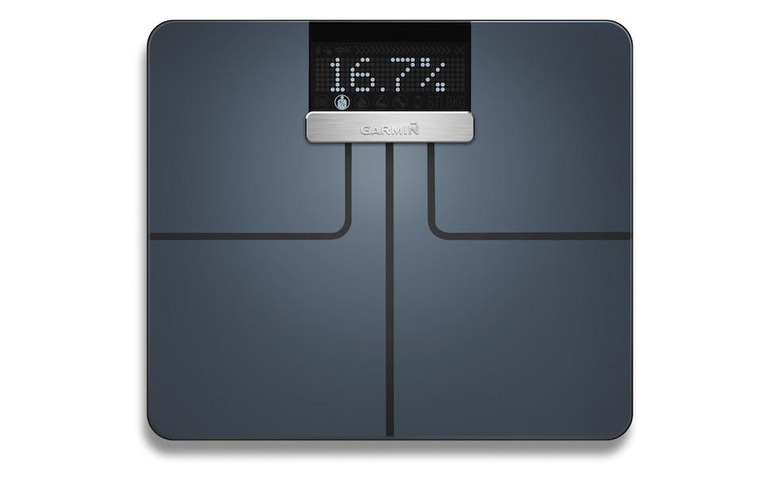 As for the Index Smart Scale, it measures a user's weight like any scale would, as well as body fat percentage, body mass index, water percentage, and muscle and bone mass. The smarts come in its ability to track stats for 16 different people, and transfer the data to iOS and Android over WiFi.
Both of Garmin's new devices are priced at $150 each and will be available starting in November. The Vivosmart HR comes in black, blue, and purple, while the Index Smart Scale is available in either black or white.