Garmin Swim watch tracks your progress for $149.99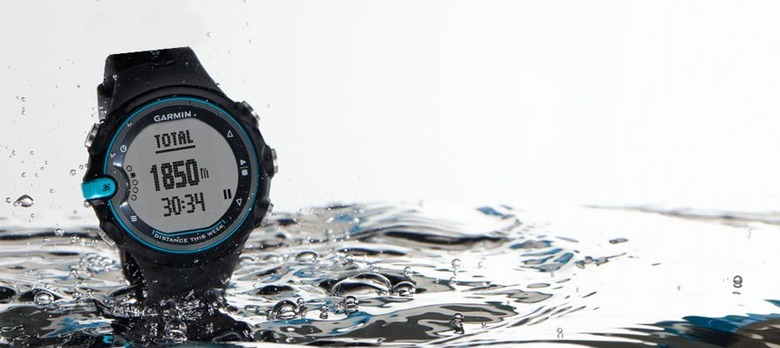 Garmin has today introduced a new watch designed to help swimmers keep track of their progress, dubbed the Garmin Swim. The watch will monitor stroke type and count, distance, pace, and lengths. The Garmin Swim has been designed to be as easy to set up and use as possible, with the swimmer only needing to input the length of the pool they'll be using to set the watch and begin tracking.
The watch has been designed to be as small as possible while still providing the necessary information, minimizing drag and resistance in the water. The Swim automatically knows what strokes the swimmer is using and tracks them accordingly, as well as monitoring variables such as distance and pace. Swimmers can also start timed sets, and everything is controlled via six buttons on the watch.
As for battery life, Garmin say it should be good for up to one year. It's user replaceable too, so the watch doesn't need to be sent away to have the battery replaced. The Garmin Swim is available starting from today, and will cost $149.99.