Garmin Nuvi Advanced Is Your New Best (GPS) Friend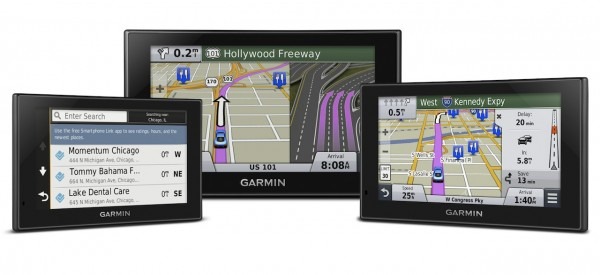 Your GPS can get you where you need to go, but what about when you don't know where that is? Garmin's nuvi GPS devices are already wonderful, and their newly introduced advanced series take it a step further. By tapping into Foursquare, and a new Direct Access feature, your Garmin can tell you where you should be heading, no matter what it is you want to do.
The nuvi advanced follow a familiar form factor that made Garmin a leader in GPS. A 5, 6, or 7-inch screen offer up the same interface you know and love, and have Garmin's solid build quality. Those larger screens are also touch capacitive, and support things like pinch to zoom. What's inside is where you'll really find favor, though.
Adding Foursquare destinations — Garmin says there are "millions" preloaded into the nuvi advanced — ushers in a layer of context to your drive. If you're in a new town and aren't sure where you can grab a good burger, Foursquare and Garmin will tell you. Foursquare destinations are held under Garmin's "Where to?" header in the menu.
Additionally, the nuvi advanced has what Garmin calls Direct Access. The new feature brings you directions to places within places, like a store in a mall. Though you may not tote your Garmin around with you, it can now tell you exactly where something is. Garmin says it works for different levels of a shopping center, and even terminals at an airport (so you're not that guy).
Finally, Garmin is bringing your satellite GPS down to earth. A new Real Directions feature gives you directions just like an actual human would. Rather than hearing "turn left on 12th street", your Garmin nuvi advanced will say "turn left at the Starbucks". Along with lane guidance, a GPS is a lot more like having a real guide, now.
The 2014 Garmin nuvi advanced is available now, and range in price from $199.99 to $349.99.