Garmin nuvi 1800-series PNDs leak; EDGE-packing 1690 confirmed for $500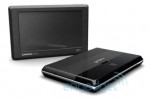 Looks like Garmin aren't going to take the rise in PND apps for smartphones lying down: an anonymous source has just officially outed specifications for the Garmin nuvi 1690 we've been seeing recently, together with its bigger siblings the nuvi 1820 and 1860.  The 1820 and 1860 are the first two models from Garmin's new nuvi 1800-series, with 4.8-inch WVGA touchscreens, WiFi and Bluetooth, and – in the case of the 1860 at least – a 3-megapixel camera with geotagging.
There's also a full web-browser with support for YouTube, media player, internet radio and support for video streaming; Engadget recommend dropping a MiFi into your bag to provide the connection, and that certainly seems a good idea.  Meanwhile there are also more typical PND features, such as lane assist, a traffic receiver and text-to-speech, all running on a Linux-based OS.  No word on final pricing, but figure something well over the $500 mark.
As for the Garmin nuvi 1690, that's tipped to launch on September 3rd and then ship at the end of September for $499.99.  Your money gets you two years of Garmin's new "nuinfo" connected services courtesy of the integrated EDGE connection, including weather, flight statuses, fuel prices, movie times, traffic and Google-powered local search results, as well as Bluetooth handsfree and text-to-speech.  The 1690 has a slightly smaller touchscreen, at 4.3-inches WVGA.