Garmin Golf Approach G80 GPS is built to teach and entertain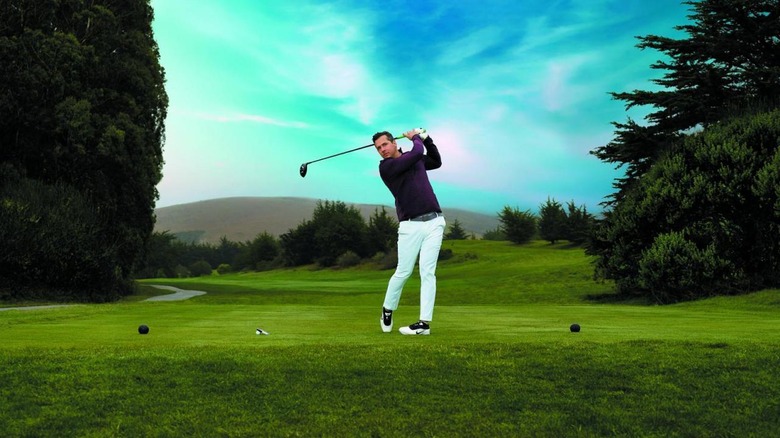 Garmin is a name mostly associated with car navigation systems but some might also know that the company makes all sorts of devices that are empowered by GPS technology. Even before it was making smartwatches and trackers, however, Garmin was already making Golf watches and handhelds to help players improve their game. With the new Garmin Golf Approach G80 does not only that, thanks to some new monitoring hardware, it also tries to make practicing and playing golf even more fun for both beginners and veterans alike.
Garmin has utilized its GPS technology to give golfers a better view of the course from above. From showing the layout of the greens to measuring distances, Garmin's Golf GPS devices have been helping train players with over 41,000 preloaded full-color courses from around the world. Now Garmin has more to give with new monitoring features as well as practice and game modes.
With the built-in radar capabilities, the Approach G80 can track even more stats. During warm-up and tempo training, for example, it can determine ball speed, club head speed, smash factor, and even estimated distance. Those can then be used to suggest suitable backswing and upswing timings to match the tempo depending on the individual user.
But more than just new hardware, the Garmin Golf Approach G80's new modes make golf even more enjoyable for players of all levels. They can compete with friends for bragging rights with the Virtual Tournament or challenge themselves to hit specific targets in Target Practice Mode.
With a 3.5-inch sunlight-readable touch screen and adjustable font sizes, users can easily read any data on the GPS device. And with its quirky rear case divot, you can even prop the device up on a golf ball and put it on the ground. The Garmin Golf Approach G80 goes on sale today and you can grab one for $499.99.