Garmin Goes Luxury With Fenix Chronos GPS Smartwatch
While Garmin may not be the most popular name in the smartwatch market, it continues to become one of the biggest players with its growing lineup of GPS and sports-focused devices. The company's newest wearable, however, takes a turn towards luxury: the new Fenix Chronos watch includes the health, activity, and location tracking you'd expect from Garmin, but puts it in a handsome, high-end package with leather, steel, and titanium materials.
Garmin's typical smartwatches are in the $300 to $500 range, but the Fenix Chronos jumps up to $900, and that's just the starting price for the leather band/stainless steel case model. $1,000 will get you both the case and band in stainless steel, while the titanium band and case option is a steep $1,500.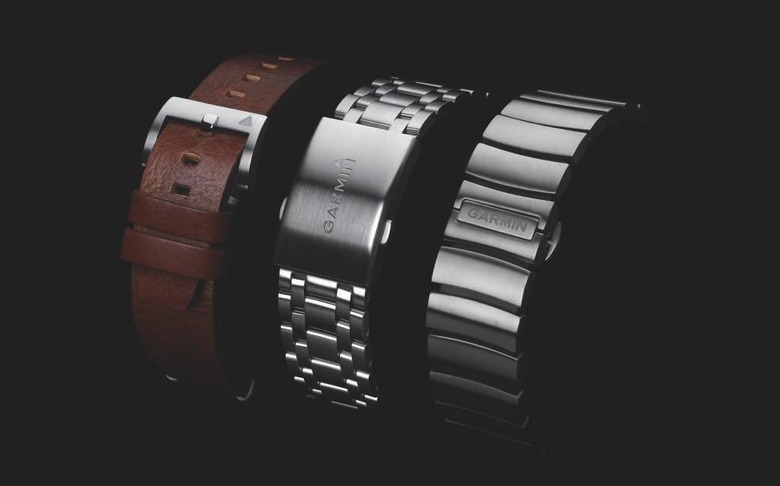 Along with the premium materials, those prices gets you a scratch-resistant sapphire glass cover for the 1.2-inch Chroma display. The watch face features LED backlighting, while inside Garmin has crammed an omni-directional EXO antenna with GPS and GLONASS satellite reception, altimeter, barometer, compass, and even a built-in heart rate monitor.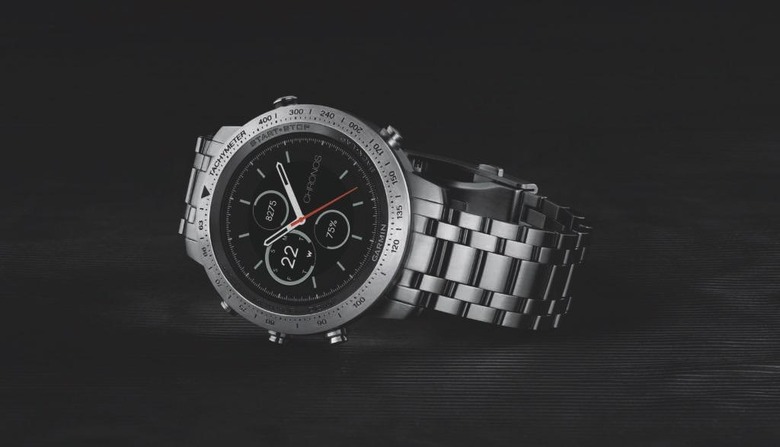 As for fitness and exercise tracking, Fenix Chronos handles the basics like step count, calories burned, and sleep, in addition to advanced activities like biking, swimming, running, golf, and more. Garmin says the watch can get up to 25 hours of battery life with a single charge, 13 hours with GPS enabled, and a full week with the "smartwatch mode."
The Fenix Chronos pairs with Garmin's Connect mobile app, allowing notifications for calls, texts, and emails when paired with a smartphone, as well as syncing activity data. Users are also able to download apps, widgets, and customizable watch faces.
If you can afford the expensive asking price, Garmin's Fenix Chronos is available now.
SOURCE Garmin