Garmin Gemini navigation core brings realistic 3D graphics to in-dash nav systems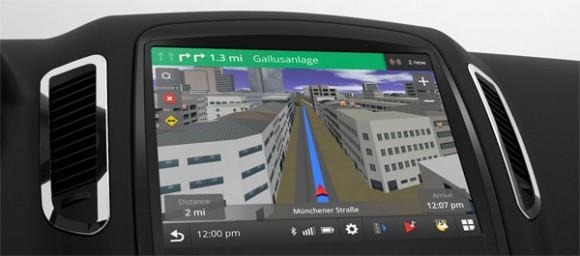 Garmin has announced a new navigation core aimed directly at automotive manufactures. The new navigation core is called Gemini and is designed to allow for more realistic 3D graphics on in-dash navigation systems offered by auto manufacturers. Garmin says that Gemini will bring a more intuitive and feature-rich in-dash navigation experience to drivers than previously available.
Automotive manufactures will also be able to customize Gemini's feature set and look and feel to meet their specific needs. The Gemini system has advanced 3D graphics making it easier for drivers to get oriented when driving and the system offers smart nav features.
Gemini also brings automatic over-the-air map and software updates to make it easier to keep the system updated and current. Gemini offers map drawing, route calculation, and search functionality that is twice as fast as previous generations of Garmin software.
One of Gemini's big features is the ability to integrate advanced 3D city models showing 3D rendered representations of large buildings making it easier to stay oriented when driving through a city. Gemini is designed to connect to networks using WiFi or LTE connectivity for downloading updates. Gemini also offers voice command, junction views, lane guidance, and real-time traffic.
SOURCE: Garmin