Garmin Forerunner 25 puts GPS in slimmer running watch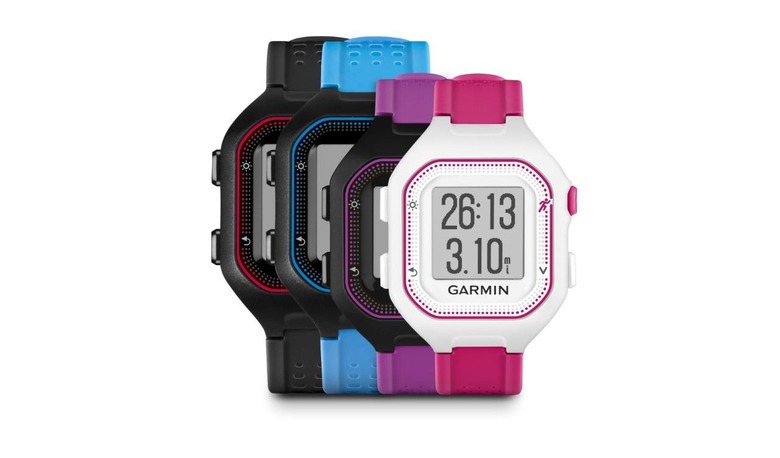 Garmin has a new GPS running watch for those who prefer their fitness wearable to look like an actual wristwatch, the Forerunner 25. Bearing a striking resemblance to Casio watches of old, the Forerunner squeezes GPS, distance and pace measurement, calorific burn count, and support for heart rate monitoring – if you're wearing the right accessory. Paired with a smartphone, meanwhile, it'll flag up notifications like calls, messages, and calendar alerts.
Compared to last year's Forerunner 15, the new watch is slimmer but manages to pack a display that's almost a third larger.
Don't get too excited, though. It's a monochrome panel and doesn't support touch, though the Forerunner 25 is water resistant to 50 meters (164 feet). The watch will also ping you if you've been inactive for too long, just to keep you teetering on the edge of guilt.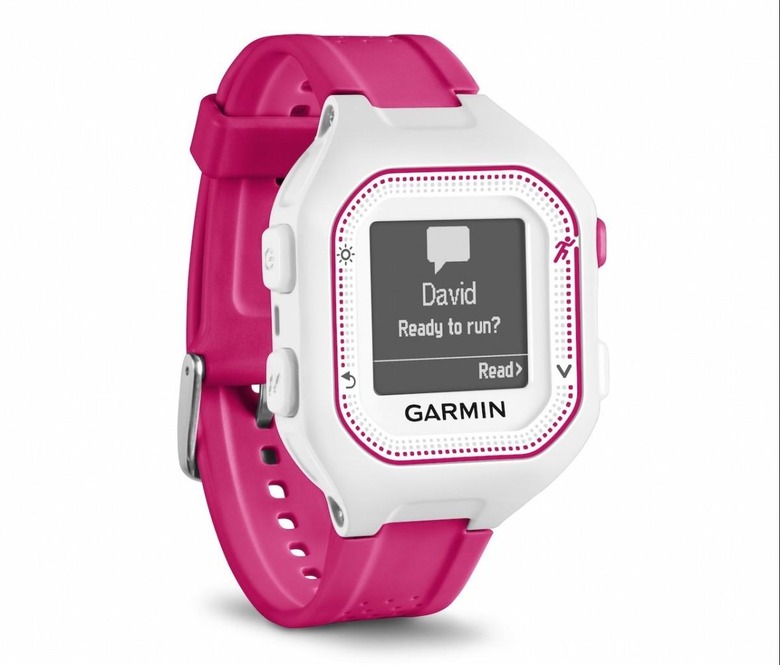 Meanwhile, there's support for Garmin Connect – with stats automatically uploaded whenever watch and phone are connected – and you can optionally have your metrics shared with a MyFitnessPal account, too.
Garmin will offer two sizes, intended to suit different wrists. The larger of the Forerunner 25 watches will last up to 10 hours in training mode, or alternatively up to 10 weeks in watch/activity tracking mode.
As for the smaller of the pair, that will last for up to eight hours in training mode, and up to eight weeks in watch/activity tracking mode.
The Forerunner 25 will ship sometime in Q3, priced at $169.99 alone or $199.99 with a heart-rate monitor. The small version will be offered in black/purple and white/pink, while the larger model will come in black/red and black/blue.
SOURCE Garmin