Garmin Forerunner 225 adds heart rate to GPS watch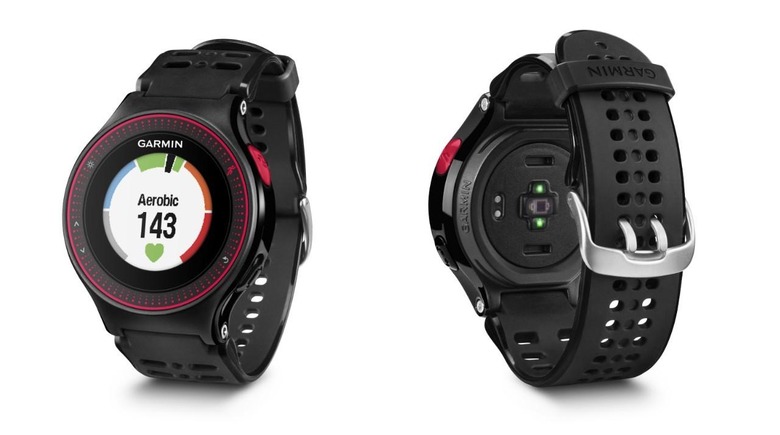 Garmin has outed a new GPS running watch, the Forerunner 225, its first to bake in a heart-rate monitor. Capable of tracking the location of your run and sharing that with Garmin's smartphone app and online community, the Forerunner 225 uses an optical heart rate monitor by Mio to track beats-per-minute, with optional vibration alerts if you get out of the zone.
For indoor runs, meanwhile, the accelerometer steps in instead of the GPS so that you still get metrics on how far you ran, how long it took, and how many calories you burned.
On-screen, there's a color-coded view of heart performance, showing both the current count and whether you're in the optimal zone. There's also sleep tracking, and like the Apple Watch the Forerunner 225 will periodically ping up a reminder to stand up if you've been sitting for extended times.
Inside, the battery is good for up to four weeks of basic tracking, or between seven and ten hours of tracking with GPS and heart rate tracking active.
Garmin has made the watch water resistant to 50 meters, and it's possible to open up the positioning data to others so that they can monitor your position while you're out on your run.
The Garmin Forerunner 225 will go on sale later this quarter, priced at $299.99.