Garmin-Asus nuvifone A50 set for H1 2010 launch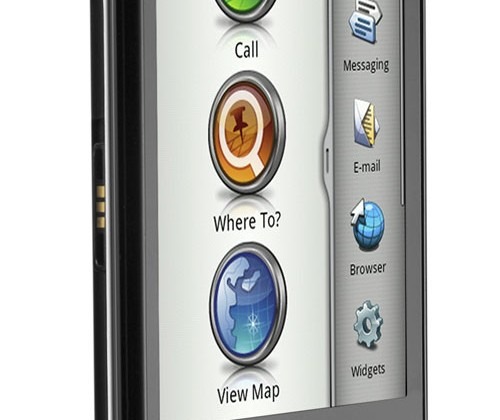 We have already heard a bit about the Garmin-Asus M10 smartphone and it has even tipped up in a review already. The M10 isn't the only smartphone inbound from Garmin-Asus, it also has an Android sibling called the A50 set to launch in the first half of 2010.
The A50 sports a 3.5-inch HVGA capacitive touchscreen with an onscreen QWERTY keyboard. The handset has 4GB of internal storage and storage can be expanded via a microSD card slot. The handset also has an accelerometer and full turn-but-turn GPS navigation courtesy of Garmin.
The A50 GPS uses satellite, network, and terrestrial sources to get location information for tracking in all situations. The device can synchronize with Microsoft Exchange. The camera built into the A50 has 3MP resolution and can geotag images and sports autofocus. The A50 will ship first in Europe and specific availability and pricing will be offered later.