Garmin Approach X10 is an entry-level wearable for golfers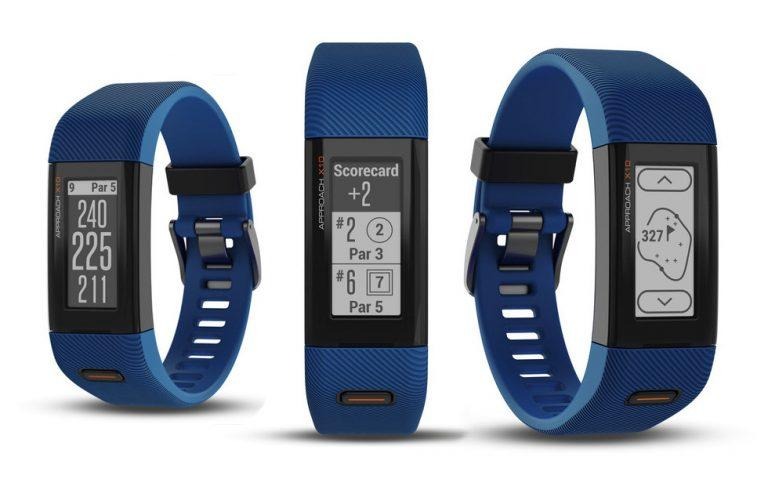 Garmin has launched a new wearable device designed for golfers. Called the Garmin Approach X10, the new wristband is preloaded with details on more than 41,000 golf courses around the world, enabling golfers to immediately access info on hazards, distances, and more. The device is designed for golfers ranging from beginners to experts and is the most entry-level model in Garmin's lineup.
The Approach X10 isn't Garmin's first wearable device targeted at golfers; before it, the company launched the similarly named Approach X40, as well as the Approach S20 and Approach S60. Unlike the latter two models, the Approach X10 is slim with a small 1" touchscreen display, but also with less features than the other models.
The X10's display can be read in sunlight; it also features high-sensitivity GPS, free course updates, and the CourseView Auto Updater. This model also offers stat tracking, green view manual pin positioning, a digital scorecard, round timer, a 5ATM water rating, and up to 12 hours of run time per charge.
This covers most of the features offered by the next tier up, the Approach X40, but it lacks certain features like activity tracking and AutoShot. "Even if you've never played the course before, the Approach X10 will give you the tools to swing with confidence," Garmin explained in a statement.
The lesser number of features has a beneficial tradeoff for some users, though: it is cheaper at $199.99 USD. In comparison, the next model up, the X40, costs about $250 USD. The X10 is offered in both Matte Black and Bolt Blue colors, though the company's website says shipping won't start for another 5 – 8 weeks.
SOURCE: Garmin