Garmin Approach S5 Golf Watch Improves Your Game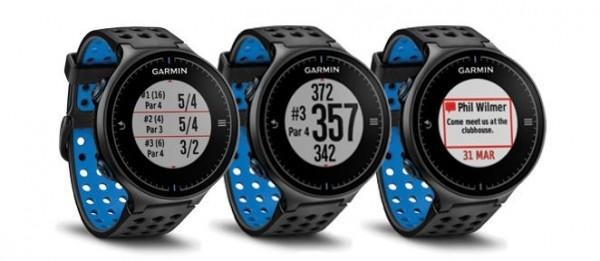 Last June, Garmin introduced its Approach S6 golf watch for, quite obviously, pro and hobbyist golfers. With that watch came features tailored specifically for the sport, and now the company is back with its new Approach S5 golf watch, a very similar model with a slimmer price tag and pre-loaded CourseView maps. In addition to the golf features and Garmin Connect support, the watch also includes some typical smart features when paired with a smartphone, including email, text, and call notifications.
The Garmin Approach S5 GPS golf watch features a round color display with blue bezels and different band options, as well as up to 10 hours of battery life when the GPS is being utilized and up to 20 weeks when it is being used as a regular watch. The construction is water resistant and rugged, enabling it to withstand use in rain storms.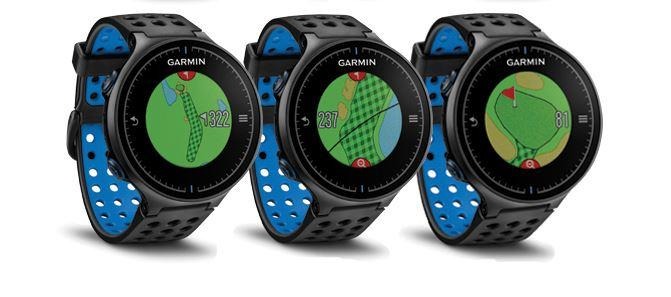 The pre-loaded CourseView provides details on in excess of 38,000 golf courses around the globe, including Manual Pin Positioning and Touch Targeting. Updates are free for the lifetime of the device. Further details are comprised of hazards, traps, doglegs, green shapes, and more. The layout is shown in GreenView, and distances can be estimated by placing pins (the display is a touchscreen, making it relatively simple).
In addition to live game play, the watch can also be used to record scores and other player data, which can then be uploaded to Garmin Connect for later review. The watch is a bit cheaper than the S6 version at $349.99 USD (the other version costs $399.99 USD), and it'll be available some time in the first quarter of this year.
SOURCE: BusinessWire