Garmin adds Nokia-powered Urban Guidance to iOS and Android apps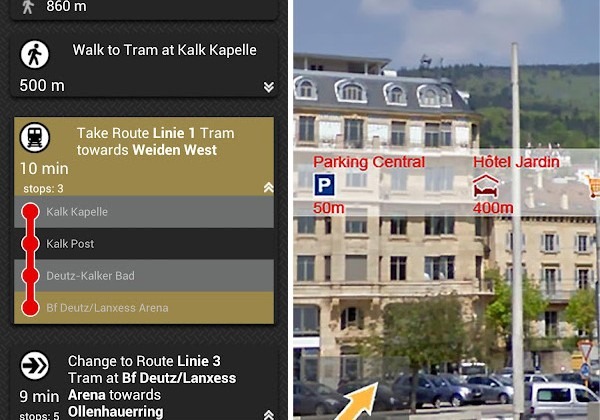 Maps and mobile-navigation extras are high-profile news right now, given the Apple Maps saga, and now Garmin has inked a deal with Nokia to break its esteemed pedestrian tools off of Symbian and Windows Phone. Garmin Urban Guidance will be added to its StreetPilot Onboard and Navigon apps for iOS, and to Navigon for Android, as an in-app purchase, introducing Nokia-powered mass transit and walking directions complete with points-of-interest.
The deal uses the same Nokia Transit and Pedestrian Content (TaP) as has been so well received on previous Nokia devices, but brings it to iOS and Android as a local app for the first time. There's data on walkways, bridges, tunnels, crossings, passages, and stairs, as well as an understanding that pedestrians can cross over squares, parks, and other open spaces rather than being limited to regular sidewalks.
As for mass transit support, there's guidance for railways, tram and bus lines, stops, stations, and access points. In short, everything Apple is missing from its first-gen iOS 6 Maps app, which relies on third-party provisions for public transportation and pedestrian guidance.
Pricing for the in-app Urban Guidance purchases is $3.99 on Android and iOS, with the new packs available now. The financial terms of Nokia's deal with Garmin have not been revealed.