GammaTech DURABOOK R11 tablet makes Windows 10 indestructible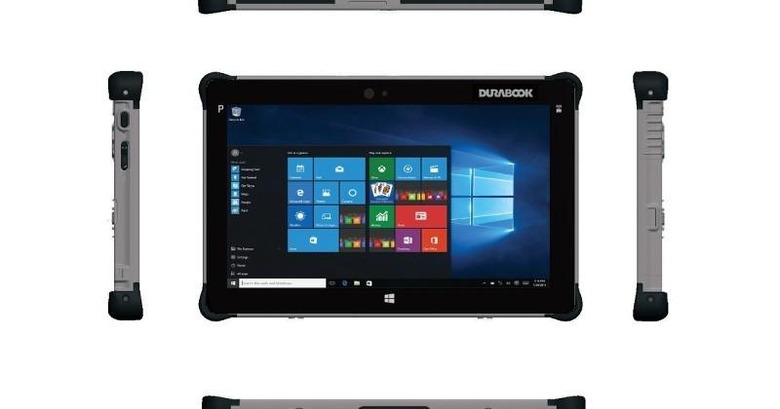 Despite some rough edges, particularly in some security and privacy policies, Windows 10 has been off to a good start, with widespread adoption and a generally positive reception. Updates from Windows 7 and Windows 8 are going fairly well and it isn't just the major OEMs that are pushing the latest Windows out to their customers. Even more niche companies like GammaTech are giving users both old and new a taste of Windows 10, like the DUARABOOK 11 rugged tablet, which now comes with the latest OS.
The DURABOOK R11 itself isn't actually new, announced just a while back in June. As you would expect, it touts many of the features of a rugged device, like MIL STD 810G grade and (a strangely low) IP65 rating. That said, the DURABOOK R11 did boast one thing that very few of its kind could not: a relatively light 2.73 lbs (1.2 kg) weight. While still heavy by consumer tablet standards, it is rare among rugged industrial ones.
Now owners of the tablet will also get to add a new features to the list: Windows 10. With the latest version of the OS, they don't even have to worry about having to use the touchscreen with gloves. They can do a lot already just using their voice with Cortana. Enterprise security is also enhanced with Windows Hello, using your smile to open digital doors. And the new Photos and Videos apps gives users something to do during their non-working hours as well. Candy Crush anyone?
DuraTech hasn't announced any price changes to the DURABOOK R11 to celebrate the availability of Windows 10, so we presume the numbers still stand. That means a hefty $2,199 for the most basick 11-inch HD model, all the way up to $2,999 for the Haswell Core i7 with 4G LTE and GPS features.