GameStop PowerPass rental details leak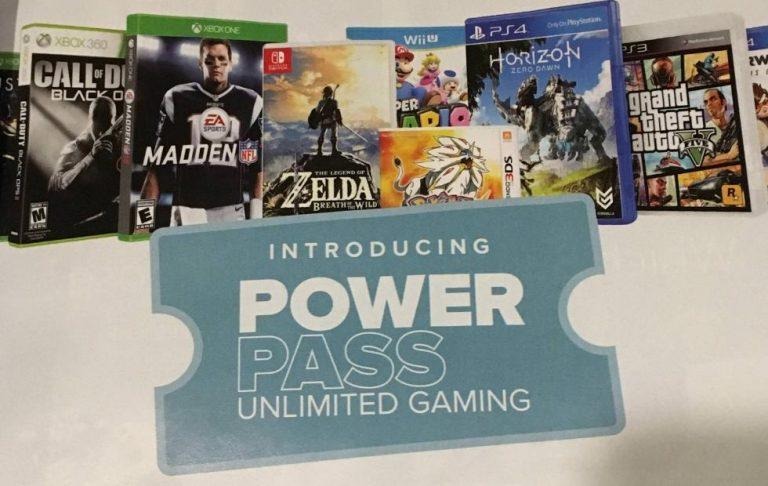 Remember the good old days when you rented VHS tapes or even VCDs? No? Digital distribution has practically made that business ancient history and it didn't stop at just videos either. Digital game distributors like Steam, GOG, and direct publisher stores have cut into the bottom line of physical game stores, especially those selling pre-owned copies. GameStop, whose business is one of those hardest hit, has been rumored to be preparing a game rental service. Now revealed to be called "PowerPass", the subscription dangles one free game at the end of a 6-month period to lure customers in.
GameStop PowerPass will require a $60 upfront payment that will be good for 6 months. Within that period, subscribers can choose a single second-hand game and swap it out with another at any time and as much as they want, no questions asked.
At the end of the six months, subscribers can keep the last title they have for free. PowerPass only allows you to hold one game at a time, however, so no cheating on having to select from multiple titles. Then again, you can always swap out before time runs out.
GameStop Power Pass is set to launch November 19. You will have to be a GameStop PowerUp Rewards member to sign up for the rental service, but that membership has a free tier as well.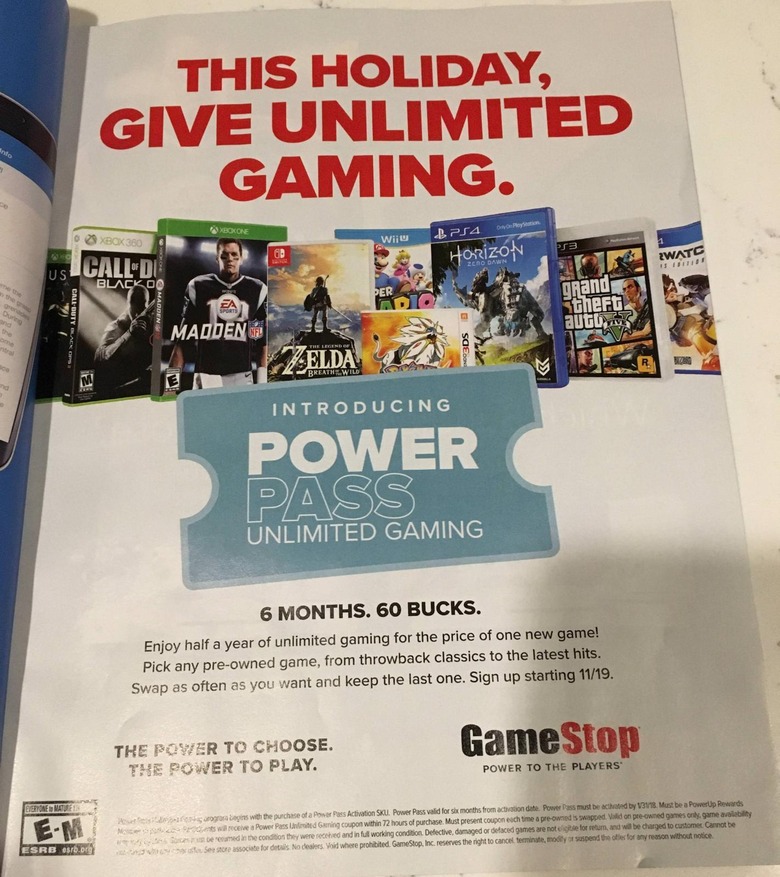 GameStop has been looking for ways to salvage its business in this digital distribution age and has been long rumored to be eying this kind of setup. But while the possibility of owning a "free" title at the end of the 6 months is a bit attractive, the uncertain quality of pre-owned media might make gamers a bit skeptical about sinking their teeth into a $60 rental service.
VIA: ResetEra