GameStop now selling Kindle Fire tablets, $25 Amazon gift card with purchase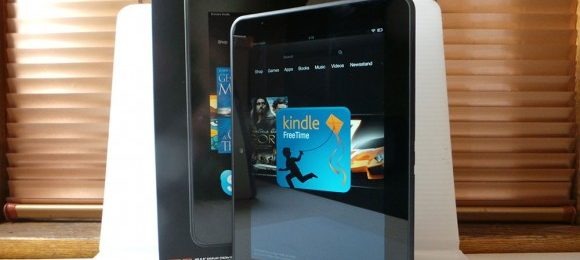 Video game retailer GameStop is now selling select Kindle Fire tablets in stores across the US, just in time for the holiday season. They're offering the Kindle Fire HD 7-inch tablet for $199.99 at all 4,400 stores, and the non-HD 7-inch version and the 8.9-inch HD for $159.99 and $299.99, respectively, "at select stores."
However, if you're still thinking about ordering one off of Amazon instead of driving to your local GameStop, the brick-and-mortar store will give you a $25 Amazon gift card if you buy a Kindle Fire tablet from them, which would essentially bring the price of the non-HD 7-inch Kindle Fire down to just a measly $135.
The deal will only last until January 31, so be sure not to putz around if you're thinking about grabbing a Kindle Fire tablet anytime soon. If you already happen to have an original Kindle Fire and aren't getting much use out of it, GameStop will also buy it from you and give you in-store credit for up to $100. You might be able to get a bit more cash out of it on Craigslist or eBay, but this is a great way if you need cash quickly.
GameStop has been growing its business for selling non-gaming devices for a while now. Last year, they started a pilot program to sell tablets in 200 stores, and expanded the program to over 1,600 locations later in May 2012. Back in March, GameStop also began selling refurbished iOS devices.