GameMaxx PrankPack comes just in time for the holidays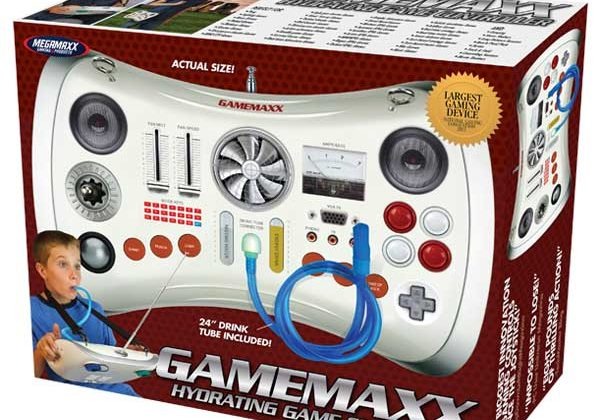 The holiday season is here and if your family is anything like mine that means you'll see some of the same boxes used again for gifts this year that you saw last year, I and maybe even the year before. If you want to use an interesting box that will be in the family for years to come, a new PrankPack box is available to wrap your gift in.
This particular box is perfect for people who like gaming and video game accessories. The box shows a gigantic controller on the outside called the GameMaxx Hydrating Game Controller. The box notes that the product was voted the "Largest Gaming Device" by the National Gaming Convention in 2011.
The prank package promises a gigantic controller featuring a five amp adjustable speed fan with mister, a 24-inch flexible drinking tube, and a neck strap. The device promises to hold about a gallon of whatever drink the person wants to put inside. The image shows a surface festooned with buttons and sliders for controlling your favorite video game.
If you're the sort of gift giver who likes to mess with people, this box might be just the ticket. The downside is that it costs eight dollars just for the box. There a lot of people out there who won't mind the eight dollar price for a box in the least. I can just see this PrankPackage being used to give someone socks.