GameFLy Invades NVIDIA Territory With GameStore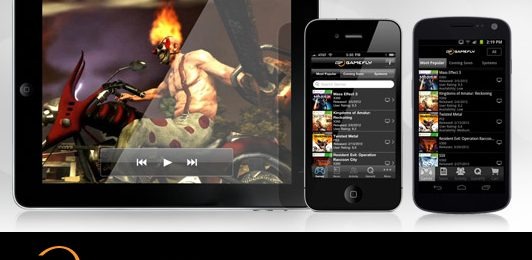 There's a new Android gaming group in town, as GameFLy would have you believe, and they're set to take on those best known for having their own dedicated gaming portal, NVIDIA with their TegraZone, asap! This announcement comes at a time when mobile gaming for smartphones and tablets is on the quick rise and both iOS and Android have gigantic markets for the entertainment-loving youth of the world. GameFLy's new GameStore will be launched for Android first and foremost and both iOS and Android will be getting GameFLy games in the near future.
This announcement is set to take on not only NVIDIA's TegraZone but Qualcomm's fledgling Snapdragon GameCommand as well. Both systems hold games that are actually hosted by Google's Google Play App Store so that they might push optimized titles for their own processors while still benefitting from the overarching security and ease in use that the Google Play store offers up.
"GameFly is dedicated to giving consumers the best user experience possible, and to be their single destination for console, PC and mobile gaming needs. We plan to be a leading player in mobile games by launching our retail GameStore for Android and helping to fund mobile developers of all sizes to publish, promote and sell their smartphone and tablet games." – Sean Spector, GameFly co-founder and SVP of Business Development and Content
GameFLy will be working with developers of all kinds with a brand new Game Development Fund they've set aside for up and coming developers from around the country and the world. To get in on this lovely new situation, you the developer must simply contact GameDev@GameFly.com via email. This project will expand on GameFLy's already massive market and history of success with 8,000 console and handheld gaming system titles along with 1,500 PC-specific games as well.
Head over to GameFly.com now to check out their Application for iPhone, iPad, and Android – and note that this is not yet the GameStore they're promising for these mobile devices, it's still just an indexing app for their console, PC, and handheld games. The GameFLy GameStore is coming soon!