GAME unveils springtime Xbox 360 bundles for gamers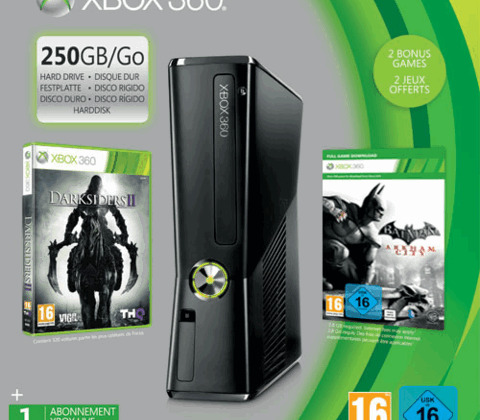 Springtime is here and that means some new Xbox 360 hardware bundles have turned up at UK retailer GAME. If you're in need of a new Xbox 360 ahead of this year's expected launch of the next-generation Xbox, this is your chance to get a special price on two different bundled packages. The game bundles will be delivered at no additional cost.
The first of the bundles gets players a 250 GB Xbox 360 console in black. The bundle also comes with the games Darksiders II and Batman Arkham City. Also included the bundle is a one-month subscription to Xbox Live Gold allowing users to play games online. As with any other Xbox 360 console, this one has five USB ports, HDMI output, and an integrated optical audio output.
That first bundle will cost £199.99 and can be purchased now. The second bundle for the Xbox 360 gets the same 250 GB game console. This bundle does include different games and ships with the Xbox 360 Kinect.
The bundle price is £299.99, making it significantly more expensive than the previous bundle. The console has the same number of USB ports, integrated Wi-Fi, and a standard HDMI output. The games included in this bundle are Kinect Adventures, Wreckateer, and Fable: The Journey. Both bundles are currently listed in stock on the GAME website.
[via GAME]