Game of Thrones - Why 'All Men Must Die'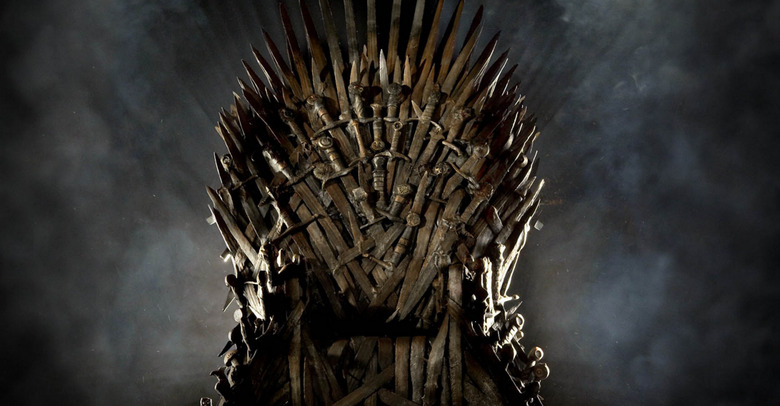 Come April 6th and all eyes will be glued to the television screen, only to watch the aftermath of the 'Red Wedding' and how the story of Game of Thrones progresses from here. Entering its fourth season, a lot is being pegged on this segment, simply because of the juncture where the story is at. While we have Daenerys Targaryen, 'the mother of dragons', stating that she will do what all queens do – rule – the flip-side sees the statement 'All Men Must Die' as the underlying plot.
If you have been wondering why the series holds so much appeal, perhaps it may have to do with the fact that there are several characters and situations that you may identify with. For example, our society dictates that incest is a crime, but that didn't stop the Lannister brother and sister duo from copulating and it surely doesn't stop Angelina Jolie and James Haven lip-locking on the red carpet. To keep their affair a secret, "Kingslayer" Jaime Lannister goes to the extent of pushing young Bran Stark, off the tower. On the same note, look into your family history (or neighborhood), we bet you will find a similar skeleton in the closet.
Another arena where we see the characters merging with our own life stories, is the role of managers and leaders. Last year, Business Insider asked a couple of psychologists to evaluate the show and put a name to the most effective and efficient of them all. It comes as no surprise that the Khaleesi wins the title hands down. Daenerys Targaryen displays traits like collaborative resourcefulness and has what it takes to be a corporate executive. She is a fast learner, compassionate and can adapt to changes swiftly. As a risk-taker, she displays a strong belief system that stays un-waivered during challenges. Jon Snow comes is a close second!
Moving forward with Season 4, we hear is the second half of "A Storm of Swords" and parts from "A Feast for Crows" and "A Dance with Dragons". The chronology has changed a bit for a particular scene, but the contents remain more or less the same. Rest assured, the sex, lies, betrayals and loyalties – all will be a part of the season. In short, the porn-fest will continue.
If you are captivated by all the sights of Kings Landing and Seven Kingdoms of Westeros, then you will be happy to know that the series has helped spin-off tourism in Northern Ireland and apparently is getting funds from the government out there. See, entertainment is big business!
Game of Thrones Season 4 premiers on Sunday, April 6th at 9PM Eastern Time, 8PM Central, 7PM Mountain Time and 6PM Pacific. It will be on both HBO and HBO go, the app.