Game of Thrones season 8 premiere date revealed in new teaser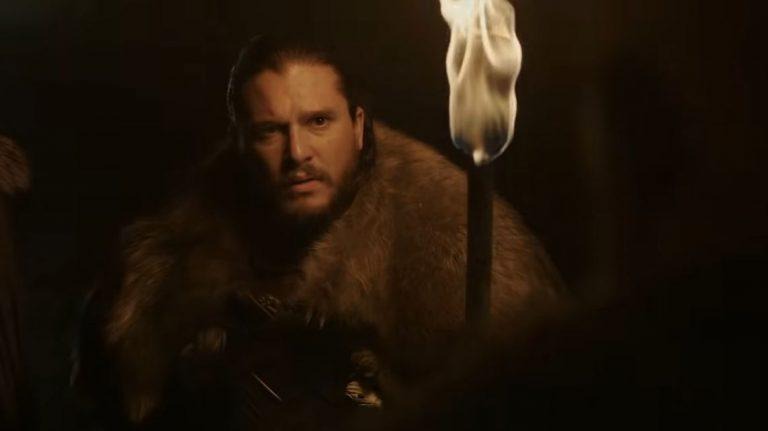 Way back in January 2018, HBO gave us a vague premiere window for the final season of Game of Thrones. At the time, the company only said that Game of Thrones season 8 would premiere at some point in April 2019. As of today, we finally have an actual premiere date thanks to a new teaser that drops some ominous hints about the fates of some of the show's main characters.
The new teaser shows Jon Snow, Sansa, and Arya – most of the surviving Stark clan – walking through the crypts of Winterfell. The three walk past statues of Lyanna, Catelyn, and Eddard Stark before eventually arriving at their own statues. The torch Jon is carrying then goes out and they're left in the dark with the winds of winter closing in.
Clearly, the White Walkers have arrived in Winterfell, and the statues depicting the likeness of Jon, Arya, and Sansa could very well mean that not all of them survive the conflict. Game of Thrones viewers (and readers) are no strangers to beloved characters being killed off, so it seems silly to assume that all of them will make it through the show's final season unscathed.
The question of who will live and who will die is, of course, a big one heading into season 8. With multiple conflicts coming to a head, there's no question that this will be a blood-soaked season, and it's going to be very interesting to see who – if anyone – winds up on the Iron Throne of Westeros.
Luckily for us, we're nearly at the end of season 8's longer-than-usual development cycle. HBO reveals at the end of the teaser that Game of Thrones season 8 will debut on April 14, 2019. Filming on the eighth season started way back in October 2017, so this announcement has indeed been a long time coming. Are you looking forward to Game of Thrones season 8? Head down to the comments section and let us know!