Game of Thrones season 7 release pushed back to summer 2017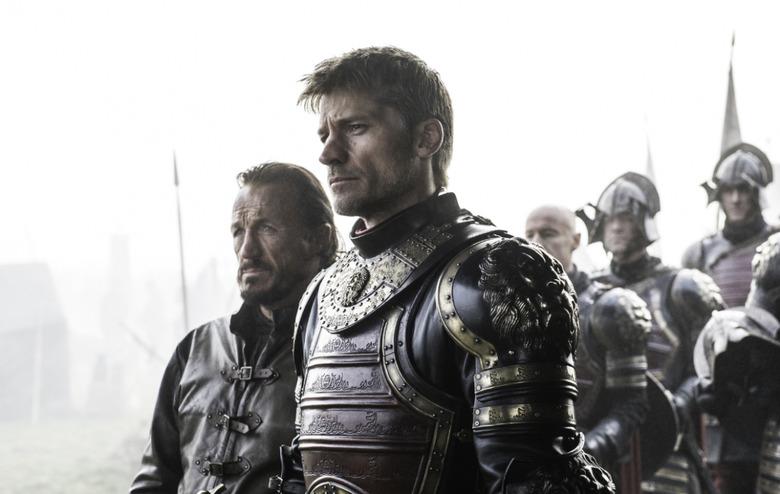 If you're anxiously awaiting the return of Game of Thrones, it's time to get ready for a longer wait than the one you're accustomed to. HBO confirmed today that the series will indeed be returning in summer 2017, marking the first time in the series that a season will begin outside of spring. Of course, we knew this was coming, but this is the first time HBO has given us a time frame for the premiere of season 7.
Unfortunately, HBO didn't get any more specific than saying season 7 would release sometime next summer. That's likely because the seventh season of the show hasn't even started shooting yet. The kick off for production will happen later this summer in locations around the world that include Northern Ireland, Iceland, and Spain. Considering winter has finally arrived in the show, Game of Thrones producers David Benioff and D.B Weiss found it necessary to push back the production schedule so they'd be shooting season 7 closer to winter in the real world.
When Game of Thrones does return for season 7, we'll be getting fewer episodes than we're used to as well, with HBO confirming today that the seventh season will be featuring a grand total of seven episodes. Every season up until now has featured ten episodes that all hover around an hour in length. While the news that we're only getting seven episodes in the next season will probably cut a few Game of Thrones die-hards deep, it's always possible that we'll get longer episodes as a trade off. Game of Thrones' season six finale, The Winds of Winter, was the longest episode of the series thus far, coming in at a beefy 69 minutes long (and remember, that's without commercials).
Game of Thrones is topping the list of Emmy nominations once again this year, with the sixth season netting a total of 23 nominations. Season 6 was hailed as one of the best the show has offered up thus far, and it largely set the stage for conflicts that should be coming to a head in season 7. If season 7 proves to be as good as season 6 was, we're guessing fans won't have much of an issue with the delay.