Game Of Thrones Season 6 Trailer: Embracing Violence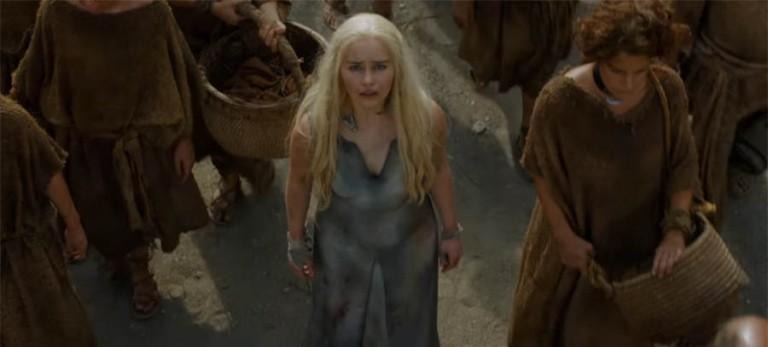 The sixth season of Game of Thrones, a season so hotly anticipated that HBO decided to ditch screeners over piracy concerns, has just been revealed in a new trailer. Things are bleak, there's no doubt about that, but the excitement is just getting started. Don't worry, this article is spoiler-free — the trailer, though, definitely isn't if you're not caught up on all the past episodes.
Season 6 marks an exciting time in the show, as it is the first season that is treading into unknown territory — the TV show has officially outpaced the books, and now viewers are on equal ground. No one knows what to expect.
The first and second seasons were based off the first and seconds books in the novel series, while season 3 and season 4 were based mostly off book 3 with some parts taken from books 4 and 5. The show's most recent fifth season was based on books 4 and 5, and there was speculation it included elements from the still-not-released sixth novel.
Author George RR Martin went into details on his LiveJournal in early January of this year, saying that the sixth book The Winds of Winter wasn't finished, and that while he'd written hundreds of pages, it would be months before it finished — at best. Said Martin:
Believe me, it gave me no pleasure to type those words. You're disappointed, and you're not alone. My editors and publishers are disappointed, HBO is disappointed, my agents and foreign publishers and translators are disappointed... but no one could possibly be more disappointed than me. For months now I have wanted nothing so much as to be able to say, "I have completed and delivered THE WINDS OF WINTER" on or before the last day of 2015.
Where does that leave fans? Stuck with a hard choice — should you watch the next season, thereby likely spoiling the next book, or should you wait seemingly indefinitely for the next book, then watch the sixth season? For most people, the answer is watching Game of Thrones season 6. It airs April 24 on HBO.
SOURCE: YouTube