Game of Thrones returns in Trailer for PS4, Xbox One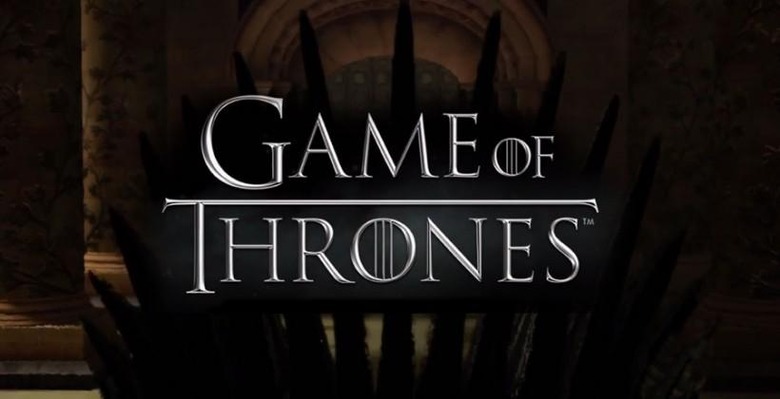 This week the folks behind the Telltale Games release of Game of Thrones have decided to unveil their first trailer. This is an episodic series of games, starting with "A Song of Ice and Fire", and will follow similar formatting to other episodic games from the same developer: The Walking Dead, Tales from the Borderlands, and The Wolf Among Us included. This release has George R.R. Martin working as story consultant and has characters from the HBO series doing the voices of the characters they represent in the TV series.
Game of Thrones: A Telltale Game Series will be separated into six parts. This story centers on House Forrester, a family that, while not introduced in the TV series, does appear in the George R.R. Martin's book series.
In the fortress called Ironrath to the North in Westeros, the Forrester family exists within the book A Dance With Dragons. This game will take place both inside Westeros and in Essos.
This series of games is rated M for Mature. This rating is in place for Intense Violence, Blood and Gore, and Strong Language.
In the trailer above you'll find Episode One looking rather similar to what you've seen in more than one season of the TV show. Everything from torture to threads of house destruction – running alongside the story you've seen in the Game of Thrones TV show.
Actors from from the TV show that'll be lending their talents to this game series include Lena Heady (Cersei Lannister), Peter Dinklage (Tyrion Lannister), Natalie Dormer (Margaery Tyrell), and Iwan Rheon (Ramsay Snow).
This game's first episode is set to release in the fourth quarter of 2014 – imminently, that is to say. Season 5 of the Game of Thrones TV show on HBO will premiere in April of 2015. Production dates span July 2014 to December 2014.