Game of Thrones nets 32 Emmy nominations despite controversial final season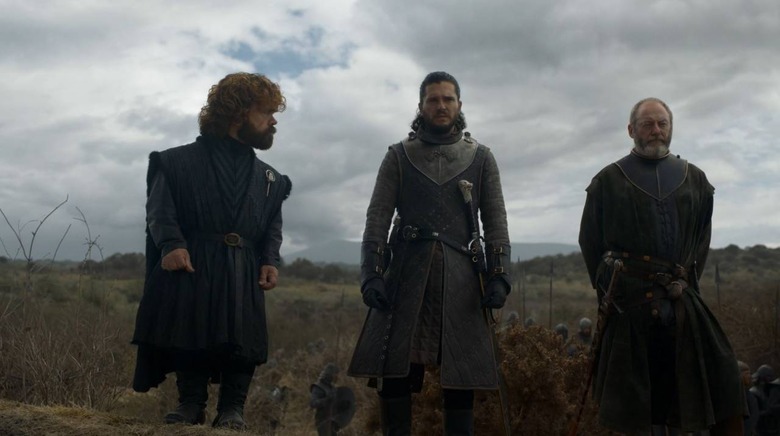 Reactions to Game of Thrones' short final season were definitely mixed, but the people in charge of determining Emmy nominations apparently loved it. The show has been nominated for a record-breaking 32 Primetime Emmy awards for this year's show. Whether or not it'll actually win all or even some of the awards it's nominated for is another thing entirely, but even steeped in controversy, it seems that Game of Thrones is a beast that cannot be stopped.
HBO in general has done a pretty good job in securing Emmy nominations for 2019, walking away with a whopping 137. Chernobyl received 19 of those nominations, while Barry received 17. Veep, Last Week Tonight with John Oliver, and True Detective rounded out HBO's roster of big nomination-getters with 9 each.
Barry and Chernobyl have both been soaking up a lot of positive attention, but still, Game of Thrones towers above both of them with its 32 nominations. Game of Thrones is up for Outstanding Drama Series, with Kit Harrington and Emilia Clarke are both nominated for Outstanding Actor and Actress, respectively. Sophie Turner, Lena Headey, Gwendoline Christie, and Maisie Williams are all nominated for Outstanding Supporting Actress in a Drama Series, while Alfie Allen, Nikolaj Coster-Waldau, and Peter Dinklage are up for Outstanding Supporting Actor in a Drama Series.
Here's where things will likely get contentious with fans, as David Benioff & D.B. Weiss are nominated for Outstanding Directing for a Drama Series (along with David Nutter and Miguel Sapochnik) and Outstanding Writing for a Drama Series. Fans seem to mostly take issue with the final season's rushed plotting and strange twists, with season 8 as a whole currently sitting at a not-so-great 33% audience score on Rotten Tomatoes.
We've already talked about the reasons why Game of Thrones' final season felt like a letdown, so we'll save that discussion for another time. We'll be watching to see how many awards Game of Thrones actually walks away with when the 71st Primetime Emmy Awards airs on Sunday, September 22nd.