Joffrey Baratheon, Game of Thrones most unlikable character, has been made immortal in figurine form by Dark Horse, which will begin selling its new action figure (sort of) this upcoming March for $25 USD in the United States.
The information first surfaced via Toy News International, which reports that three Game of Thrones items are in the works, only one of which is a character figurine. The Joffrey Baratheon doll is 8-inches tall and fixed to a base (which means it isn't much of an action figure).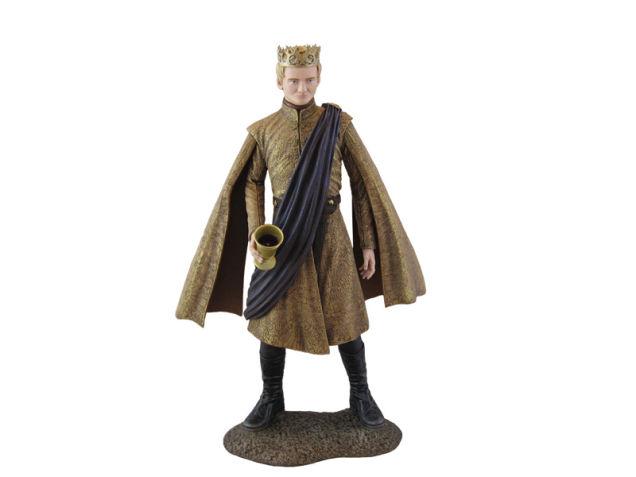 If TNI is right, the figurine will be available on March 11, 2015. Meanwhile, a Stark Map Marker and a Lannister Map Marker will be available on December 18, both sculpted to represent the markers seen in the television show adaption.
You can see both of the map markers in the gallery below. It isn't clear where exactly these items will be available, but the map markers will reportedly have the same price tag as the Joffrey doll, and will each be only half his height at 4-inches each.
VIA: io9