Game of Thrones episode leak results in four arrests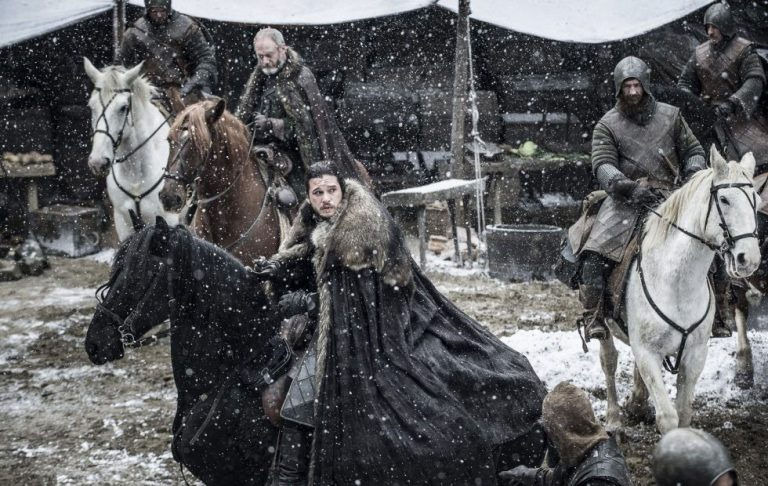 Four individuals have been arrested in India over allegedly leaking a new episode of Game of Thrones. According to a statement from local police, these individuals were in possession of official credentials that gave them access to the new episode. The group is said to have worked for an entertainment company located in Mumbai that would provide access to the episode once it aired in the country.
According to NDTV, police investigated the matter following a complaint filed by an unspecified company indicated to be the media company in Mumbai where the alleged leakers worked. The leak involved the fourth episode of the seventh season, which hadn't yet aired in India. An investigation into the alleged leak will take place over the next six days, according to a police statement.
The company in question is described as being one that has access to, stores, and processes the new episodes for an unspecified media app available to users in India. The employees, thusly, had access to the content ahead of its premiere via their work credentials, using those to allegedly access and leak the content. This is only one of many leaks HBO has suffered over the life of its series.
Game of Thrones has proven to be one of the most popular television shows ever, and that has resulted in piracy levels not experienced by any other series. Piracy surrounding the show has been unprecedented, breaking multiple records and, at times, being fueled by stolen episodes. Earlier in the show's existence, hackers managed to grab a handful of episodes that were released before airing.
That happened recently with newer episodes of the show, marking yet another security blemish on HBO's part. The most recent hack — which is still an ongoing matter — also resulted in new episodes from other shows being swiped, including ones for the upcoming revival of Curb Your Enthusiasm. The official premiere won't happen until this upcoming October.
SOURCE: NDTV