Game Informer says yes to drums and mic for Guitar Hero IV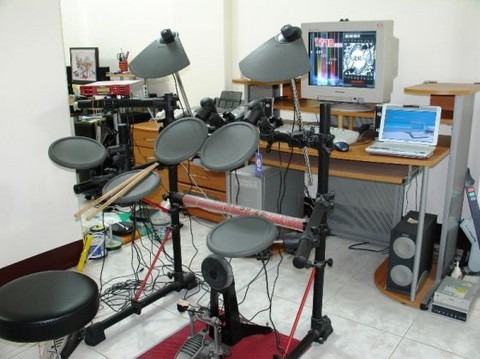 We've heard a few fleeting rumors about the addition of new instruments to the Guitar Hero series, and now according to the latest issue of Game Informer, those rumors are true.
This is one of those cases where I want to say that the consumer is winning by having selection. While that is true, we're going to have a lot of people scratching their heads and wondering if they really want to fork out the cash for even more peripherals. There is apparently one good reason to make the extra purchase.
According to the information, you should be able to lay down your own custom tracks in the "create a song mode. Naturally the details are sparse, but at least they mentioned Van Halen, The Eagles, Linkin Park and Sublime as bands we'll see in the game. Come on Hotel California!
[via Kotaku]