Galaxy Z Flip will be an expensive Samsung Valentine's gift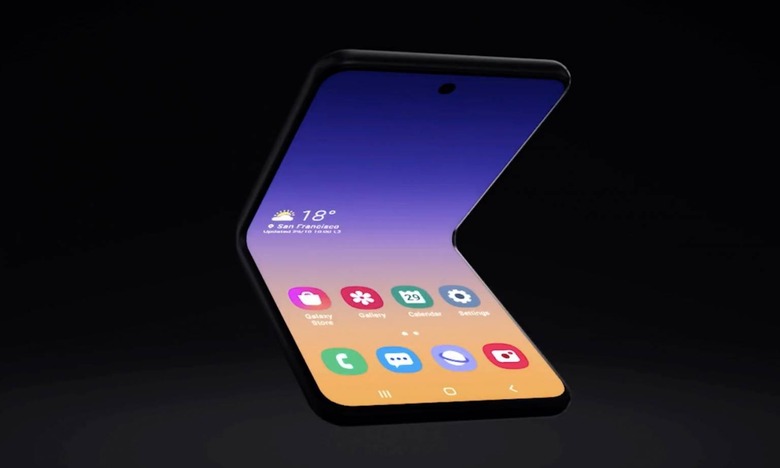 With January coming to a close, Samsung fans are now counting the days before the next Galaxy is Unpacked. Actually, there will be two new Galaxies and it's really no secret what they are. That said, those eagerly waiting to get their hands on Samsung's next foldable will have to wait for a few days more. That does give them time to make sure their finances are in order because it won't come cheap.
Samsung has reserved February 11 for its 2020 Unpacked event and it's already common knowledge by now that it will launch at least the Galaxy 20 series, the Galaxy Z Flip, and the Galaxy Buds+. Given its history, it's not surprising that the second Samsung foldable phone is the one generating more interest.
That might not immediately translate into sales, especially given its $1,400 price tag confirmed by XDA's Max Weinbach. Admittedly it's cheaper than the Motorola Razr but not by much. Motorola's foldable phone is already priced at $1,500. Samsung, however, was expected and hoped to launch the Galaxy Z Flip with an $800 price tag, which may have been a tad unrealistic.
It will be a close match between Samsung's and Motorola's foldables, considering how close they are in both price and date. Weinbach says that the Galaxy Z Flip will launch on February 14, Valentine's Day. The Motorola Razr was supposed to ship first on February 8 but that date has apparently slipped to the 16th. While the new foldable Razr is being made exclusive to Verizon, the Galaxy Z Flip will only be an AT&T exclusive for a limited time.
Just head from a new source:
Samsung's Galaxy Z Flip will likely launch on February 14th. It retails at $1400. It's possible it is an AT&T exclusive again, but this time it might be a timed exclusive. It will also be available unlocked.

— Max Weinbach (@MaxWinebach) January 27, 2020
Samsung's Unpacked 2020 will also see the launch of a somewhat controversial accessory. Priced at $150, the Galaxy Buds+ will sport a larger battery than its predecessor but will only offer Active Noise Isolation rather than Cancellation.